About the case study
How Hardware Security Modules Protect Government Processes of Secure Signing, Verification & Transfer of Documents and thus Accelerate & Simplify Everyday Transactions
The following case study shows how EIUS, a Qualified Trust Service Provider (QTSP) in the field of electronic registered delivery, effectively ensured that everyday signing and sharing of documents was carried out in a faster and more secure manner. In order to comply with the eIDAS regulation, the challenge was to promote and increase trust in the use of e-documents.
Take a closer look at:
How to provide services for secure signing, sharing and validating of electronic documents for individuals and for organizations of all sizes

How an existing solution can be strengthened for the purpose of providing secure document signing, verification and transfer of documents by utilizing a Utimaco qualified signature creation device (QSCD) HSM to provide high assurance, multi-layered protection

By storing qualified certificates in an eIDAS-compliant Utimaco FIPS-certified QSCD HSM, enables implementation of qualified electronic signatures and timestamps within a tamper-proof and trusted environment.
The case study shows how Utimaco HSMs integrate seamlessly with EIUS in order to deliver a secure, qualified electronic trust service, enabling them to be in the list of providers of secure electronic services for court proceedings.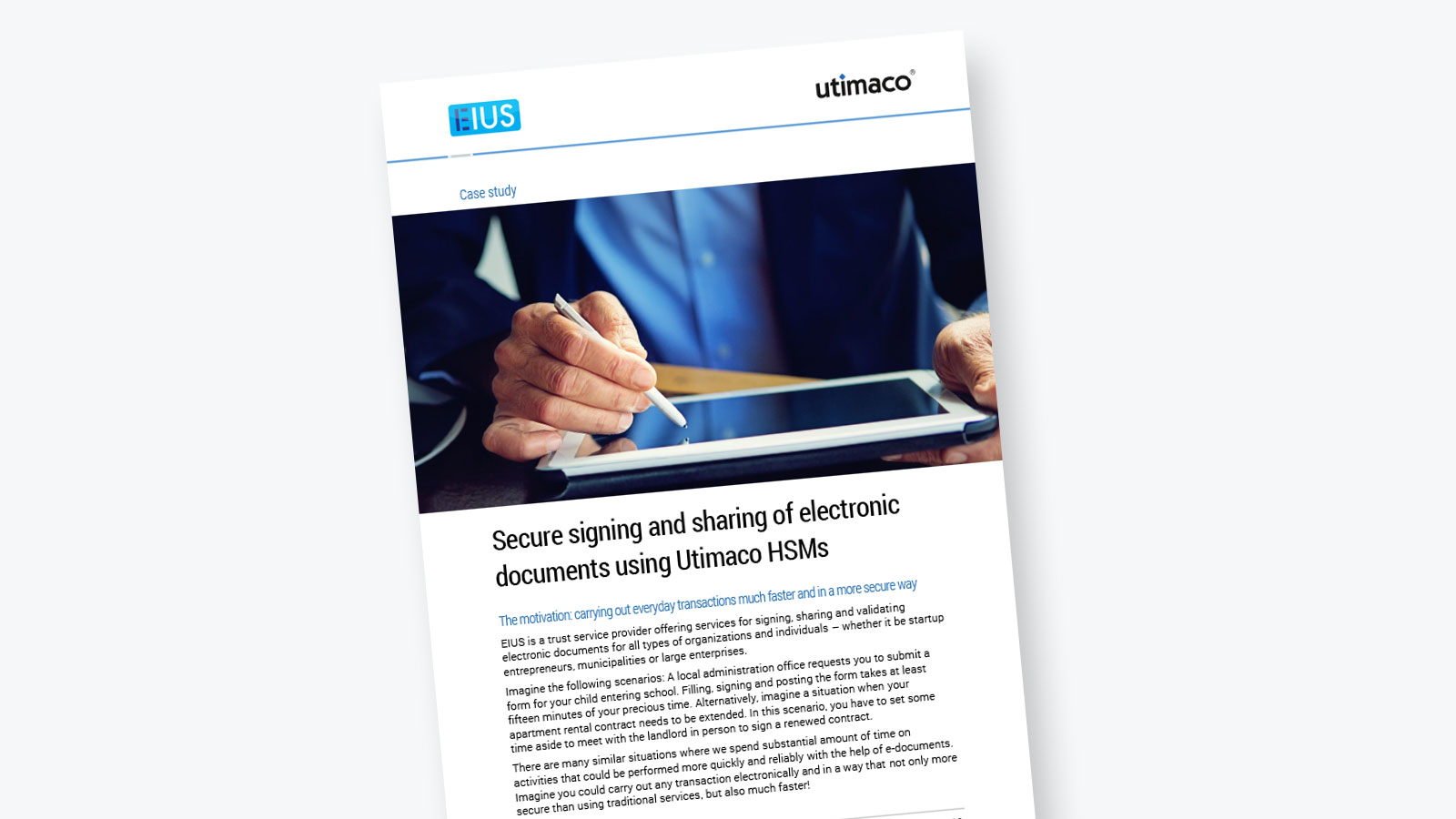 Are you interested in this document?
Simply add it to your collection. You can request access to this and other documents in your collection all at once via the blue basket on the right.
Look for many other valuable resources in our downloads section.