About the case study
Enabling Secure V2x Communication for Integrated Mobility with Secure Key Management Procedures for Remote Embedded Systems
The following case study describes how the automotive security solutions provider ESCRYPT had a requirement to secure embedded devices connected to the IoT. The challenge was to ensure that all secure device communications between the devices must be protected under all circumstances.
Take a closer look at:
How to protect embedded devices used in automotive and connected to the IoT by providing a solution to mitigate risk with the use of encryption

How an ESCRYPT key management solution based on Utimaco HSMs was implemented, to secure device authentication and communication

How individual certificates, issued by a Certificate Authority (CA) and private keys are injected into the device during production in a secure environment, for device authentication

How a Utimaco HSM was used in the backend of the Key Management System as a secure and trusted platform

How to enable a fully automated process that allows secure communication between devices, even when they were not previously known to each other, by utilizing the Utimaco HSM.
This case study describes how Utimaco HSMs integrated seamlessly with ESCRYPT in order to provide a key management solution that ensures the highest possible security for application and storage of cryptographic key material for secure device communication.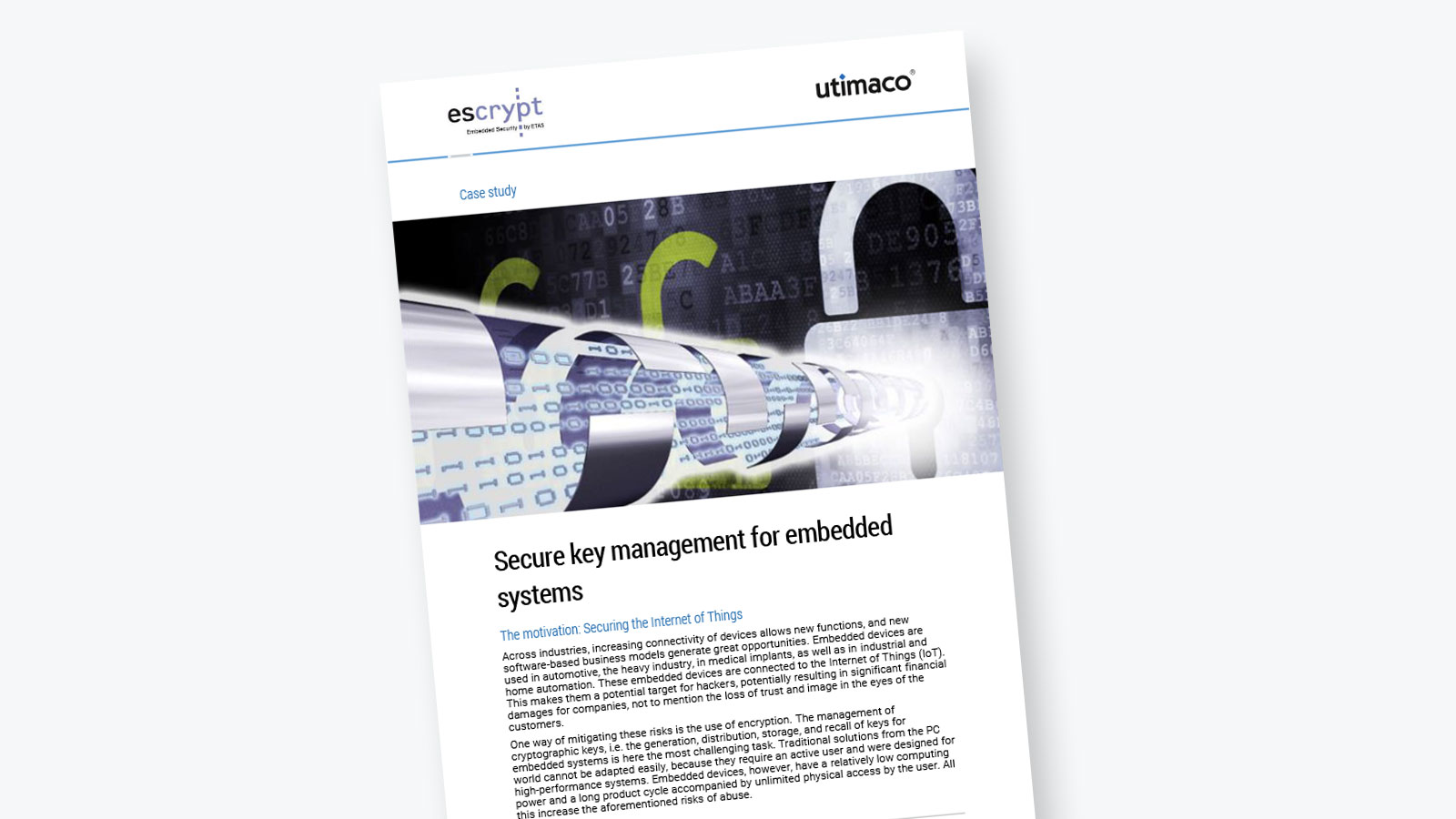 Are you interested in this document?
Simply add it to your collection. You can request access to this and other documents in your collection all at once via the blue basket on the right.
Look for many other valuable resources in our downloads section.