About the case study
How eIDAS-Compliant Hardware Security Modules Securely Manage Keys for Qualified Digital Identities and Signing in Government Infrastructures
The following case study shows how the financial technology vendor Halcom successfully protects qualified digital certificates in the cloud. The challenge is to do so in compliance with the eIDAS regulation, without compromising the user experience or security of desktop and mobile clients. 
Take a closer look at:
How to protect digital identities for banks, financial institutions, and other digital service providers

How to secure and store own private keys as well as the private keys of cloud certificates for end-users by utilizing the Utimaco HSM

How to generate a fully compliant, secure 'digital identity' solution

The case study describes how Utimaco HSMs integrate seamlessly with Halcom in order to provide an eIDAS compliant solution for cloud-based qualified digital identities.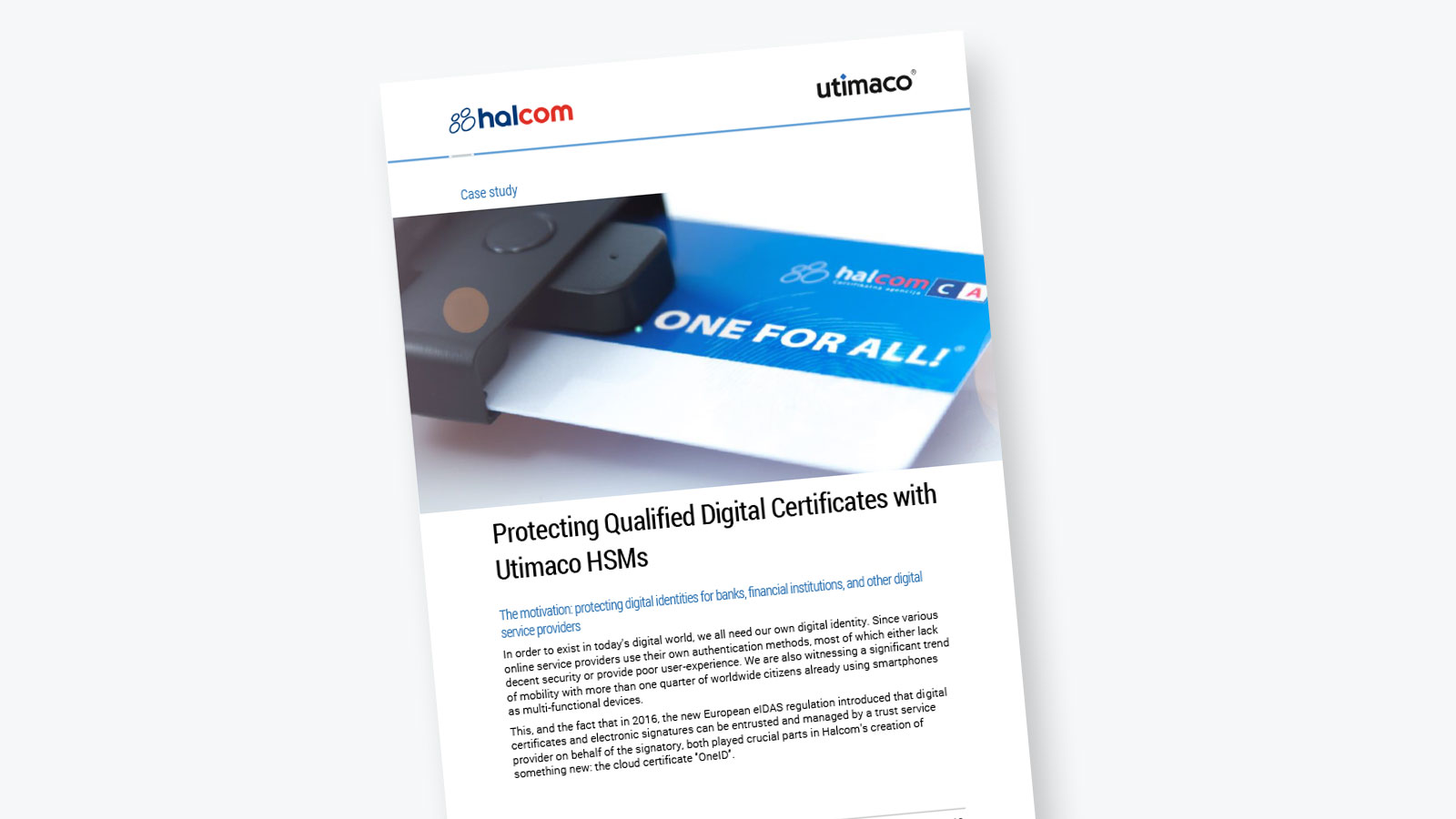 Are you interested in this document?
Simply add it to your collection. You can request access to this and other documents in your collection all at once via the blue basket on the right.
Look for many other valuable resources in our downloads section.