About the case study
How to Use Hardware-based Signing of Domain Name System Security Extensions (DNSSEC) to Protect Domains and Data in the Web
The following case study shows how in Lithuania, the Kaunas University of Technology (KTU) is responsible for top-level domains. The challenge was to turn the domain into a DNSSEC protected zone. DNSSEC technology prevents fraudulent domains and websites by creating a unique signature for every domain name.
Take a closer look at:
How Utimaco HSMs are utilized for the purpose of deploying a hardware-based DNSSEC Signing Solution

Why cryptographic signatures that are generated by Utimaco HMS are critical in comparison to software-based cryptographic keys

By integrating Utimaco's HSMs, KTU is able to generate domain signatures that ensure privacy as well as cryptographic keys that can withstand any kind of digital attack.
The case study describes how a successful partnership with Utimaco has turned KTU into Gatekeepers of the Internet.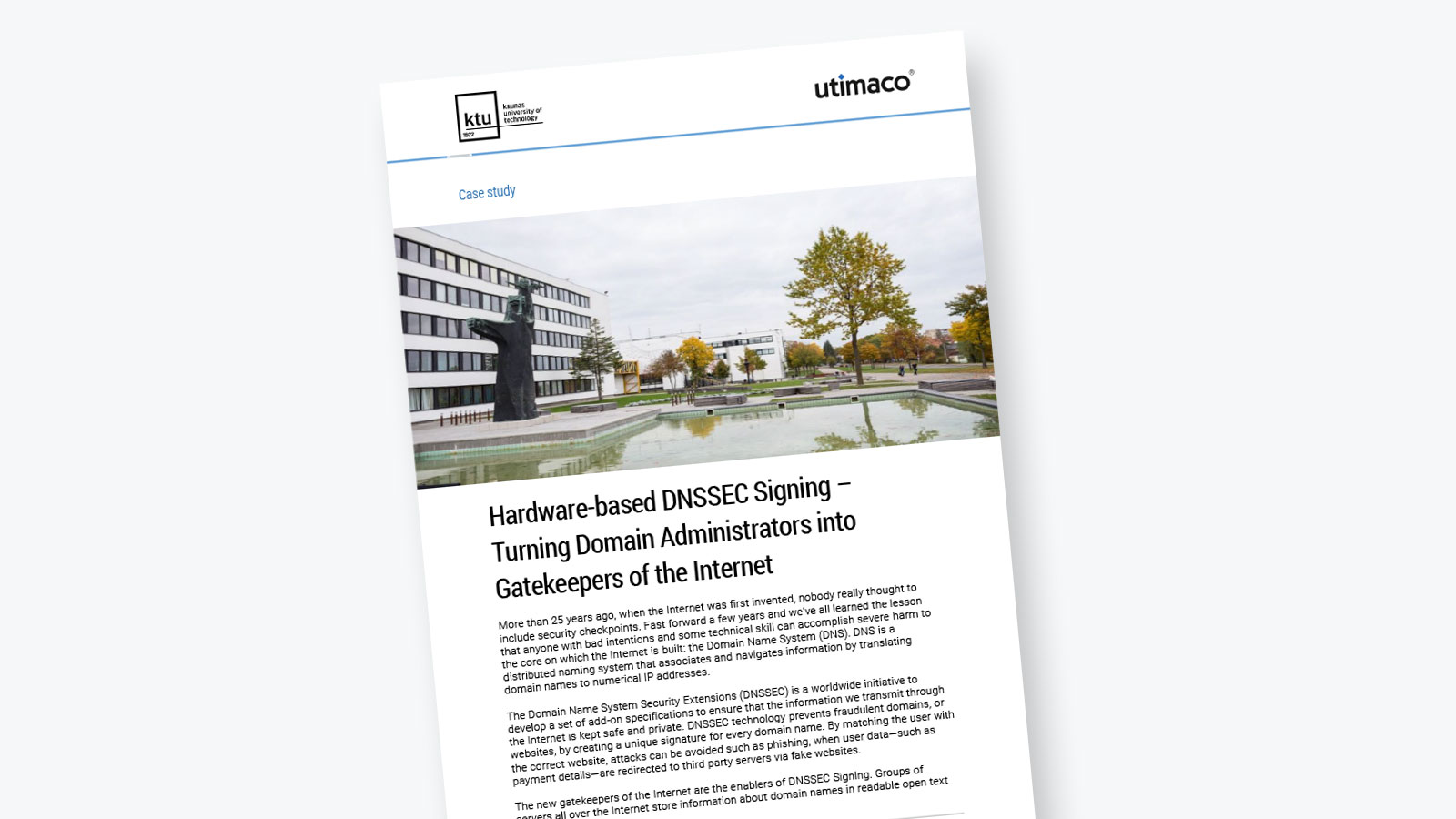 Are you interested in this document?
Simply add it to your collection. You can request access to this and other documents in your collection all at once via the blue basket on the right.
Look for many other valuable resources in our downloads section.