About the case study
Discover How a Containerized Security Infrastructure Brings Data Protection and Regulatory Compliance Across a Distributed Application Infrastructure with Minimized Ramp Up, and Unlimited Scope to Evolve and Scale Up.
HashiCorp Vault is a security tool which centrally secures, stores, and tightly controls access to tokens, passwords, certificates and encryption keys for protecting secrets and other sensitive data.
Take a closer look at:
How an additional layer of security was introduced by integrating Utimaco HSMs for the purpose of eliminating any remaining attack surfaces

How HashiCorp integrated Utimaco HSMs to augment their solution making it more secure and compliant for customers that may require higher levels of security

Compliance & Regulatory requirements for many of HashiCorp's customers mean that the use of a FIPs 140-2 HSM or higher is required resulting in the overall strengthening of their Vault product offering

FIPS levels explained

How the partnership between HashiCorp and Utimaco resulted in a fully compliant, secure solution that can be deployed by HashiCorp's customers seamlessly and with confidence.
Find out how Utimaco HSMs integrate with HashiCorp Vault in order to provide centralized secrets management with regulatory compliance.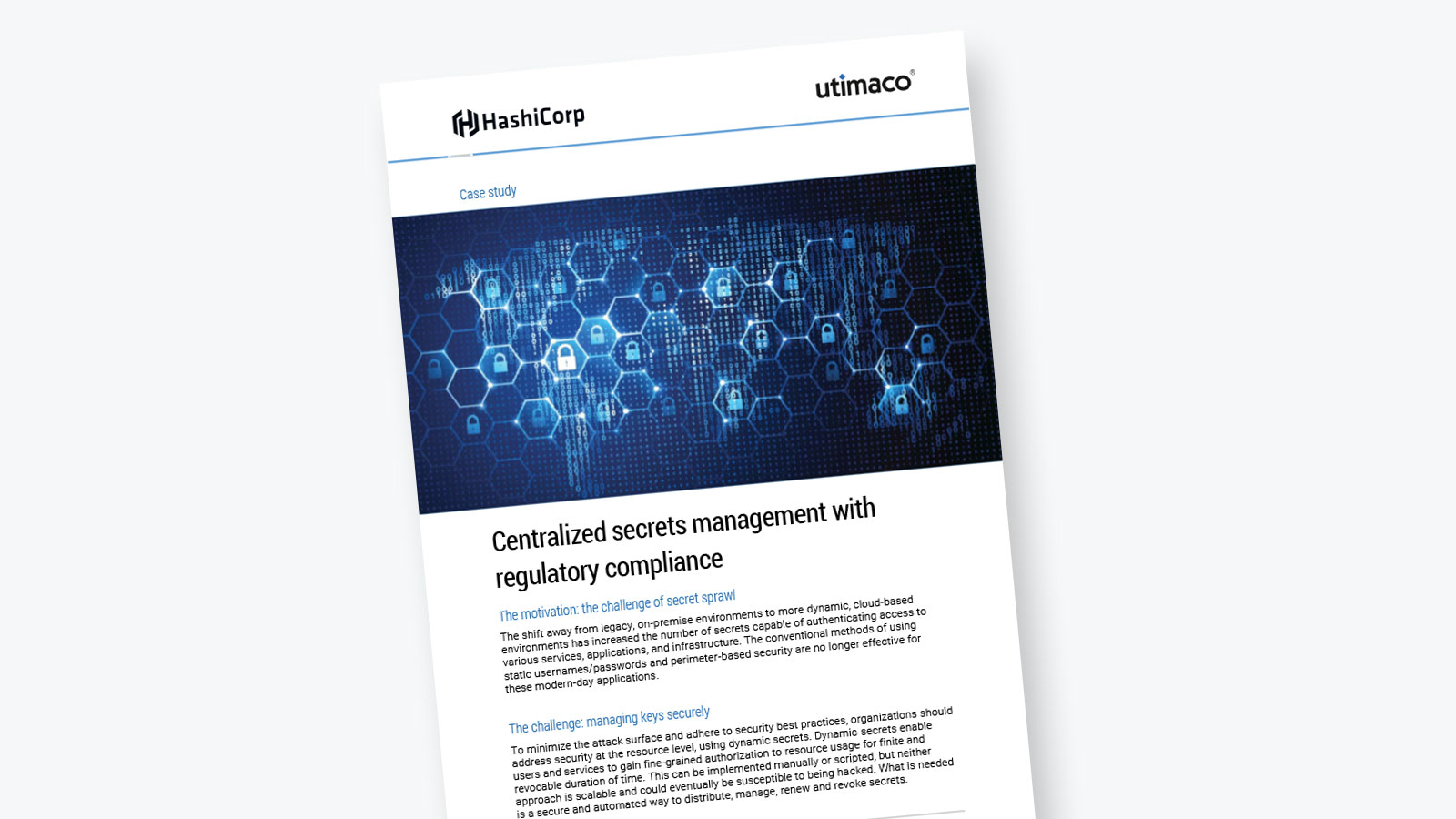 Are you interested in this document?
Simply add it to your collection. You can request access to this and other documents in your collection all at once via the blue basket on the right.
Look for many other valuable resources in our downloads section.