About the case study
Protecting digital identities: secure, simple, cost efficient and compliant through hardware-based dual authentication
The following case study shows how the specialist in multi-factor authentication, inWebo successfully protects digital identities for industries such as Automotive, Banking, Smart Energy, Medical, Connected Home and Healthcare. The challenge was to solve an authentication dilemma that moved away from the traditional hardware 'soft' token solution model. 
Take a closer look at:
How inWebo and Utimaco seamlessly introduced a new solution that combines certified hardware-grade security with ease of use, deployment and operations

How hardware-grade security in dual-authentication adds an additional layer of security by turning user devices and wearables into strong authentication methods.

How Utimaco FIPS-certified hardware is relied on as 'Root of Trust' for generating and storing secure cryptographic keys that are required for authenticating one person via one or more devices.
The case study describes how Utimaco HSMs integrate seamlessly with inWeb in order to provide a secure authentication platform.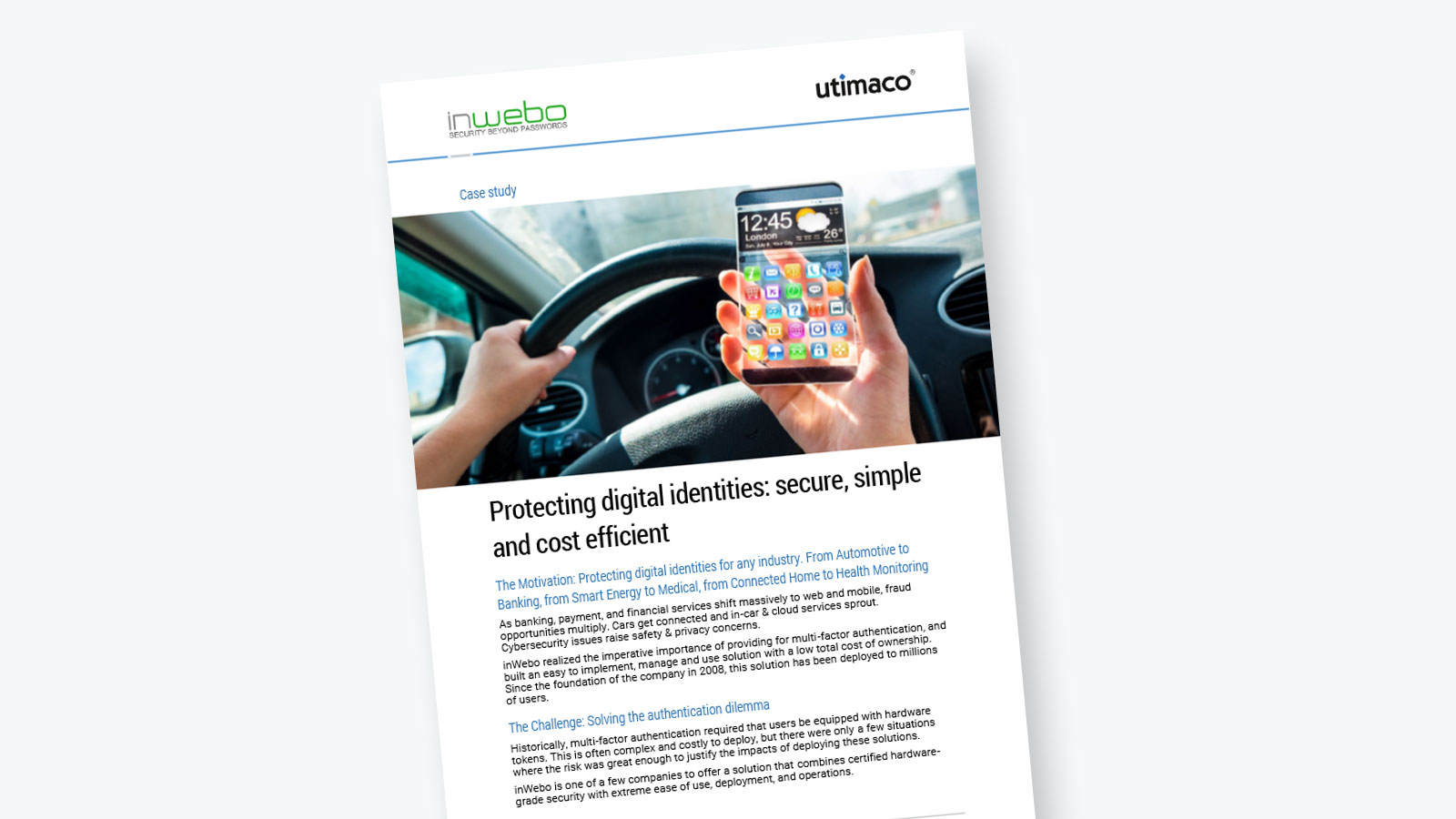 Are you interested in this document?
Simply add it to your collection. You can request access to this and other documents in your collection all at once via the blue basket on the right.
Look for many other valuable resources in our downloads section.