About the case study
Deploying Government-grade Hardware Security Modules to Ensure Data Protection and Data Privacy in Critical Applications Such as Border Control
The following case study demonstrates how the Judicial Information Service of the Netherlands successfully facilitated border control by utilizing Utimaco HSMs.
Take a closer look at:
How Utimaco HSMs are used for the terminal authentication process to help authorize the reading terminal to access private sensitive data (such as fingerprints) on the chip

How efficient processing of new electronic identity documents and introduction of a nationwide standardized validation infrastructure resulted in safe travelling and reduced waiting times for passengers

How Utimaco's HSM are considered as a 'trust anchor' by providing high performance and data throughput capability for ongoing requirements in order to protect an individual's personal data and privacy

How a solution was achieved within an infrastructure that had a requirement to provide different levels of access control, using hardened security only in exceptional circumstances.
The case study describes how Utimaco HSMs were used by the Dutch Ministry of Justice and Security in order to provide fast, efficient and secure border control.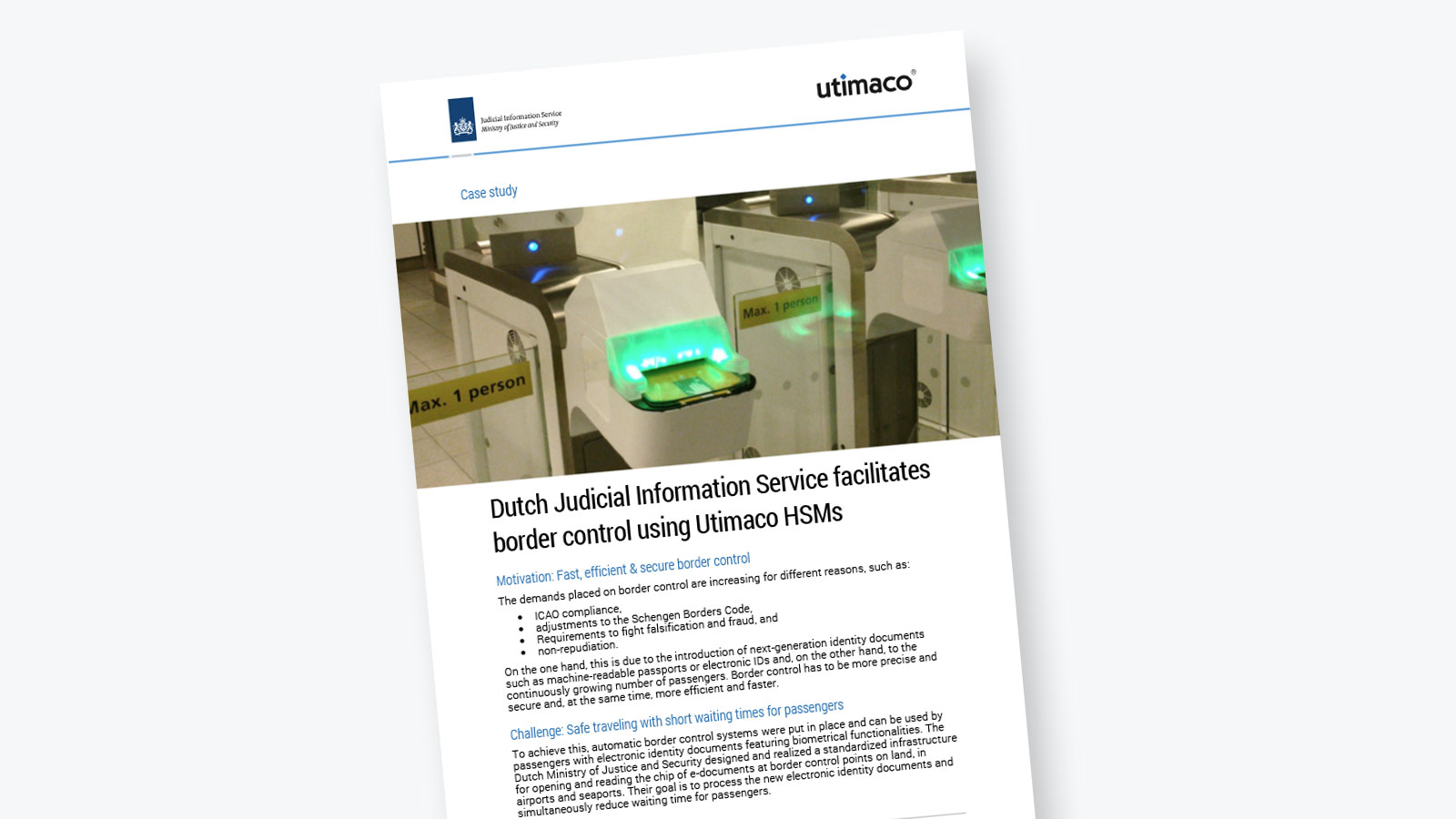 Are you interested in this document?
Simply add it to your collection. You can request access to this and other documents in your collection all at once via the blue basket on the right.
Look for many other valuable resources in our downloads section.