About the case study
Protecting Intellectual Property Rights Through Digital Signatures - Hardware-based Authentication of End-to-End Processes from Production to Delivery
The following case study shows how Master Quality Authenticated (MQA) technology, an industry first solution, has a requirement to capture and share studio quality sound in a file that's small enough to stream, without sacrificing sound quality. The challenge was to ensure the integrity of the artist's music from the original source to the end listener.
Take a closer look at:
How a solution was applied that securely signed the music file to ensure cryptographically that what the listener hears is what the artist produced

How authentication is critical to MQA technology, which must work from studio to listener and how digital signatures are used for proof of integrity

How Utimaco HSMs were seamlessly deployed for the purpose of authenticating the end-to-end process of music recording.
The case study provides an in-depth account of how trusted authentication is applied to the download services of the music industry with Utimaco being at the forefront of enabling highest quality, next-generation entertainment.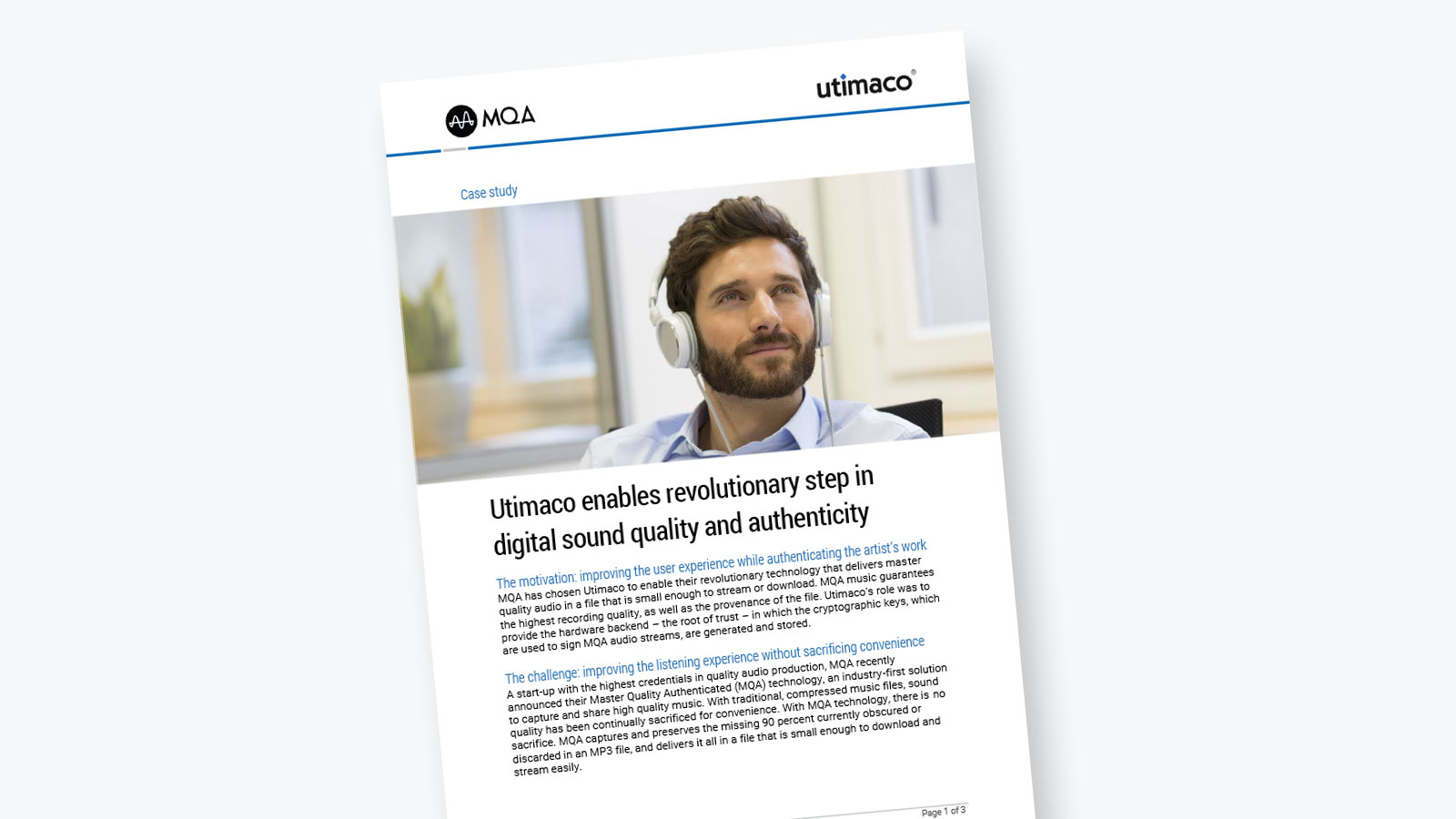 Are you interested in this document?
Simply add it to your collection. You can request access to this and other documents in your collection all at once via the blue basket on the right.
Look for many other valuable resources in our downloads section.