About the case study
How Payment providers Can Comfortably Secure Payment Data and Be Compliant with PCI DSS Through Banking Grade HSMs
In the payment industry, ensuring the security of customer payment data is critical. NayaPay, an eMoney institution, had a requirement to build a robust payment services platform where merchants and consumers could transact and communicate securely and efficiently. The challenge was to reduce security risks and to adopt PCI-PTS (Pin Transaction Security) compliant keyblocks.
Take a closer look at:
How a digital payment services platform ecosystem enhances the customer experience by providing convenient options such as account opening, banking, digital payments, eMoney wallets and bill paying in one single location

Digital transformation- How NayaPay created a digital-first customer journey whilst ensuring that customer security was at the heart of their journey

How Payment Card Industry Data Security Standard (PCI DSS) and PCI-PTS requirements were met

How robust, yet flexible protection was achieved by introduction of Utimaco Atalla HSMs for a variety of functions - from PIN translation through to secure cryptographic key management

How NayaPay reduced costs by utilising one single HSM solution
Discover how, with the introduction of the Utimaco Atalla HSM, NayaPay digitally transformed and expanded their product offering into a multi-channel payment environment.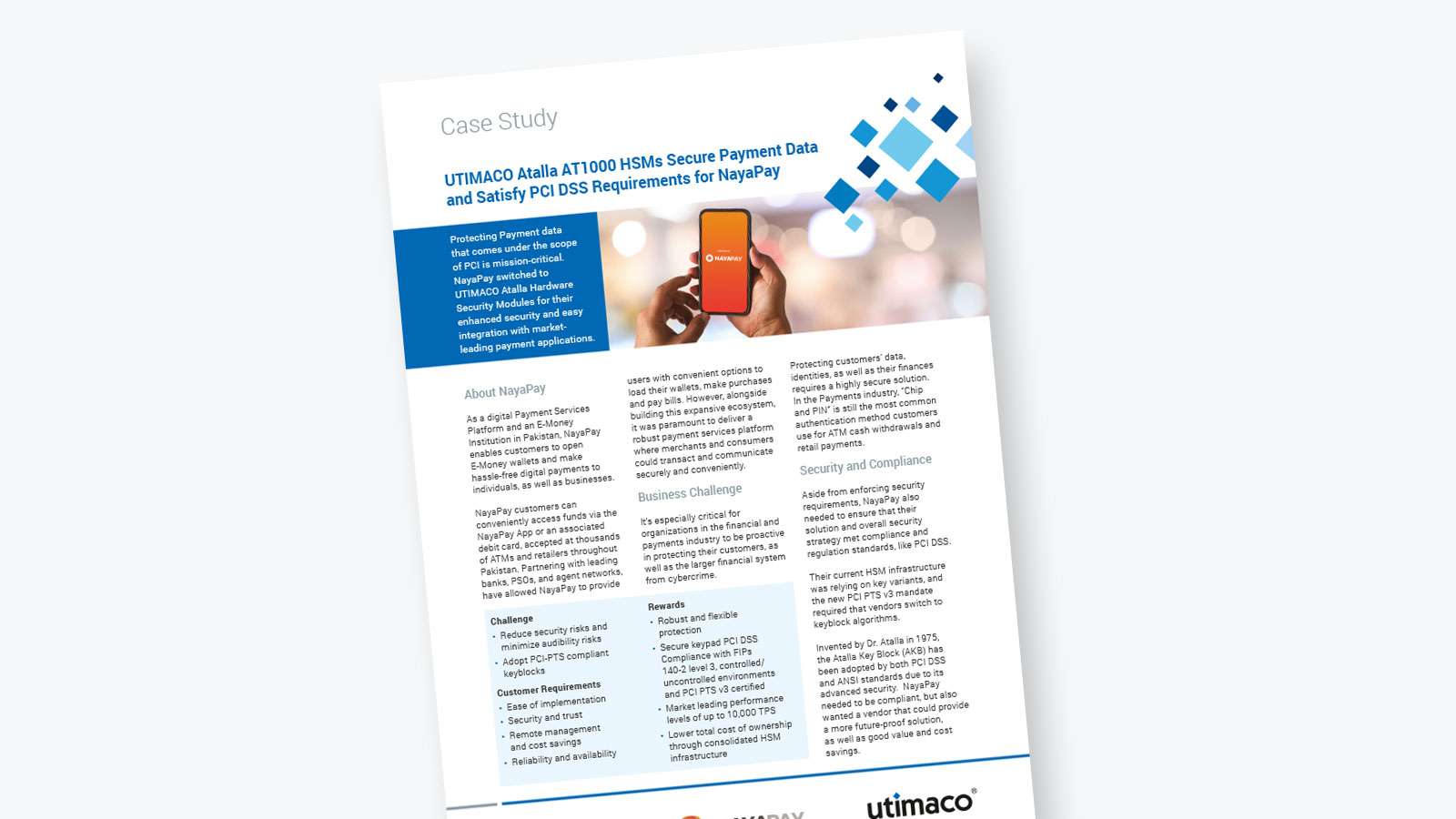 Are you interested in this document?
Simply add it to your collection. You can request access to this and other documents in your collection all at once via the blue basket on the right.
Look for many other valuable resources in our downloads section.