About the case study
How to Protect Manufacturing and IoT Processes through Managed Digital Certificates Protected by Hardware Security Modules
The following case study shows how the IoT global connectivity provider Greenwave Systems chose neXus for providing the security layer between the Gateway, the home and the cloud combined with Utimaco HSMs as root of trust.
Take a closer look at:
How neXus and Utimaco orchestrated a cloud based, end-to-end IoT digital certificate solution based upon 2-way certificate-based authentication 

How the neXus cloud-based Certificate Service, together with Utimaco HSMs, protects smart devices in the home

How a managed digital certificate solution that has been built for millions of certificates and customers provides the highest level of security within a secure digital infrastructure by combining Utimaco HSMs as root of trust.
The case study describes how Utimaco HSMs integrate seamlessly with neXus in order to provide a two-way authentication certificate authentication solution, ensuring that no unauthorized persons can communicate with devices.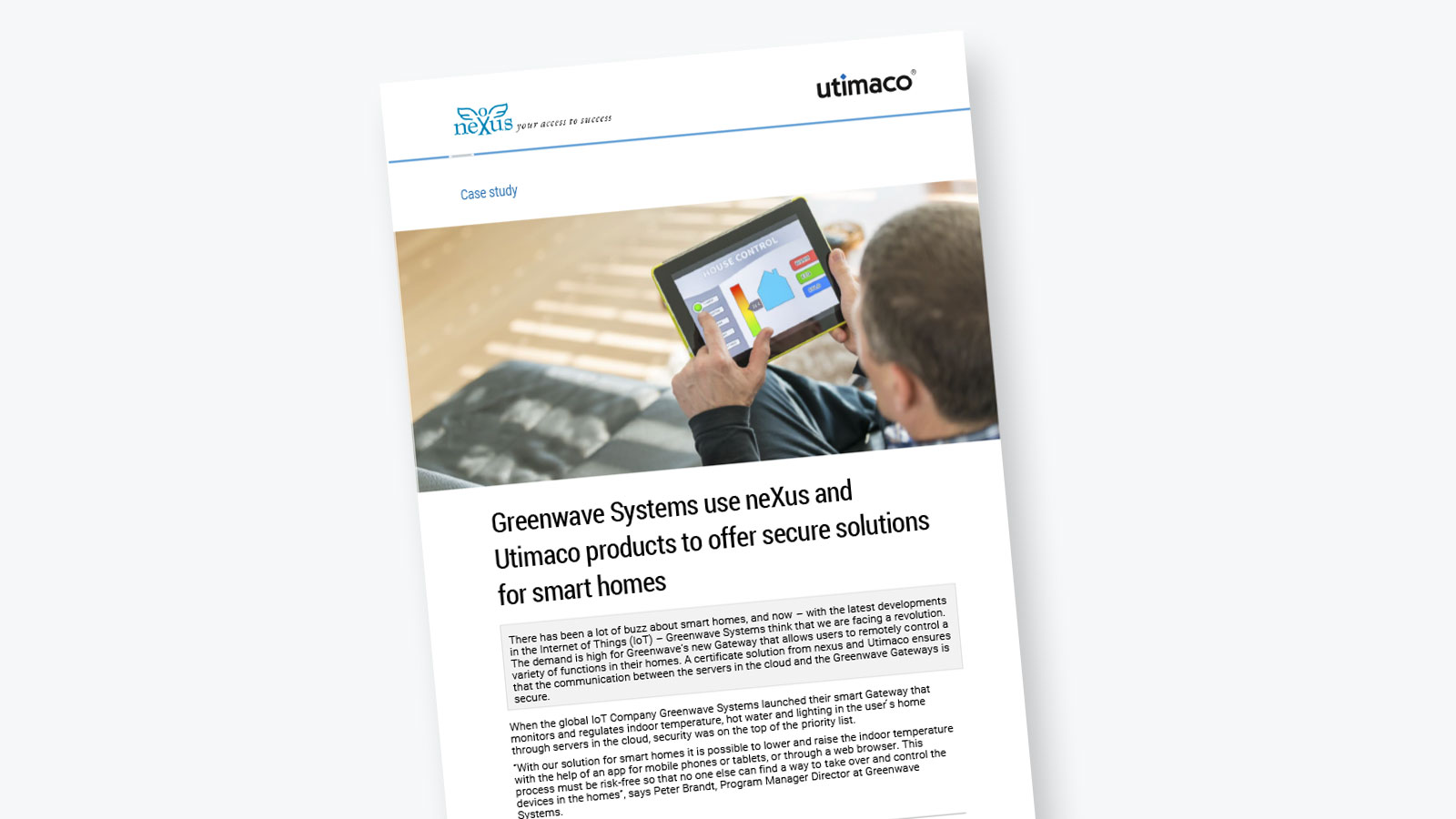 Are you interested in this document?
Simply add it to your collection. You can request access to this and other documents in your collection all at once via the blue basket on the right.
Look for many other valuable resources in our downloads section.