About the case study
Hardware-based Protection of Sensitive Data Allowing for Easy Deployment, Use, Adaptation and Scalability
The following case study explains how data encryption solution provider Randtronics developed Randtronics DPM, which protects enterprise-wide data on premises or in the cloud. The challenge was to ensure that the necessary trust and scalability for protecting cryptographic key material, as well as the secure storage and management of the underlying cryptographic keys, were taken into consideration.
Take a closer look at:
How Randtronics relies on Utimaco HSMs as inherent 'root of trust' to generate, store and manage cryptographic keys within their DPM solution

The Utimaco HSM of choice and how this is utilized to generate, store and manage cryptographic keys safely

The success outcome for Randtronics enterprise customers following the integration of the Utimaco HSM providing hardware-enabled protection for sensitive data.
The case study shows how Utimaco HSMs and Randtronics DPM provide a comprehensive, transparent, centralized and compliant data protection solution to protect enterprise-wide sensitive data to support DPM performance requirements.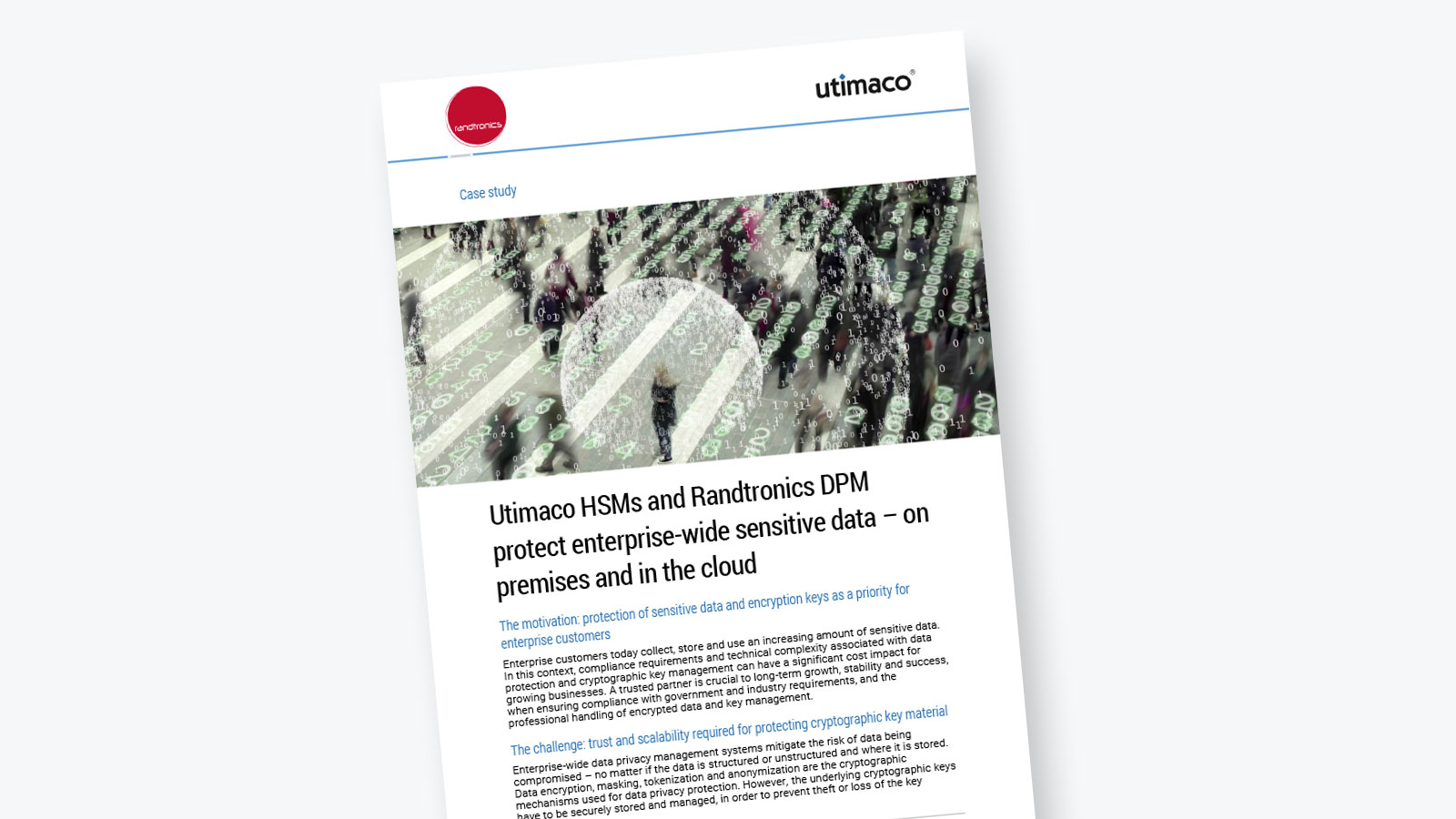 Are you interested in this document?
Simply add it to your collection. You can request access to this and other documents in your collection all at once via the blue basket on the right.
Look for many other valuable resources in our downloads section.