About the case study
How to Protect High Value Assets in Distributed Systems through Digital Permits Managed by FIPS-Certified Hardware Security Modules
This case study describes how Silver Springs, a leading provider of IoT networking solutions for connecting critical infrastructure, were faced with the challenge of modernizing and securing the connected grid and securing critical connections against the threat of malicious attack or intrusion.
Take a closer look at:
How a proven, multi-layer protection solution across multiple devices and application layers was applied.

How integration of Utimaco hardware security modules generates and stores secure digital permits that are required for executing communication commands between nearly 23 million Silver Spring smart devices.

How Utimaco HSMs are used by leveraging cryptography in order to check the authenticity of every command received by a smart meter, preventing third party abuse.
The case study describes how Utimaco HSMs provide a critical technical solution for securing a smart grid, offering unprecedented security, even in the most hostile of environments.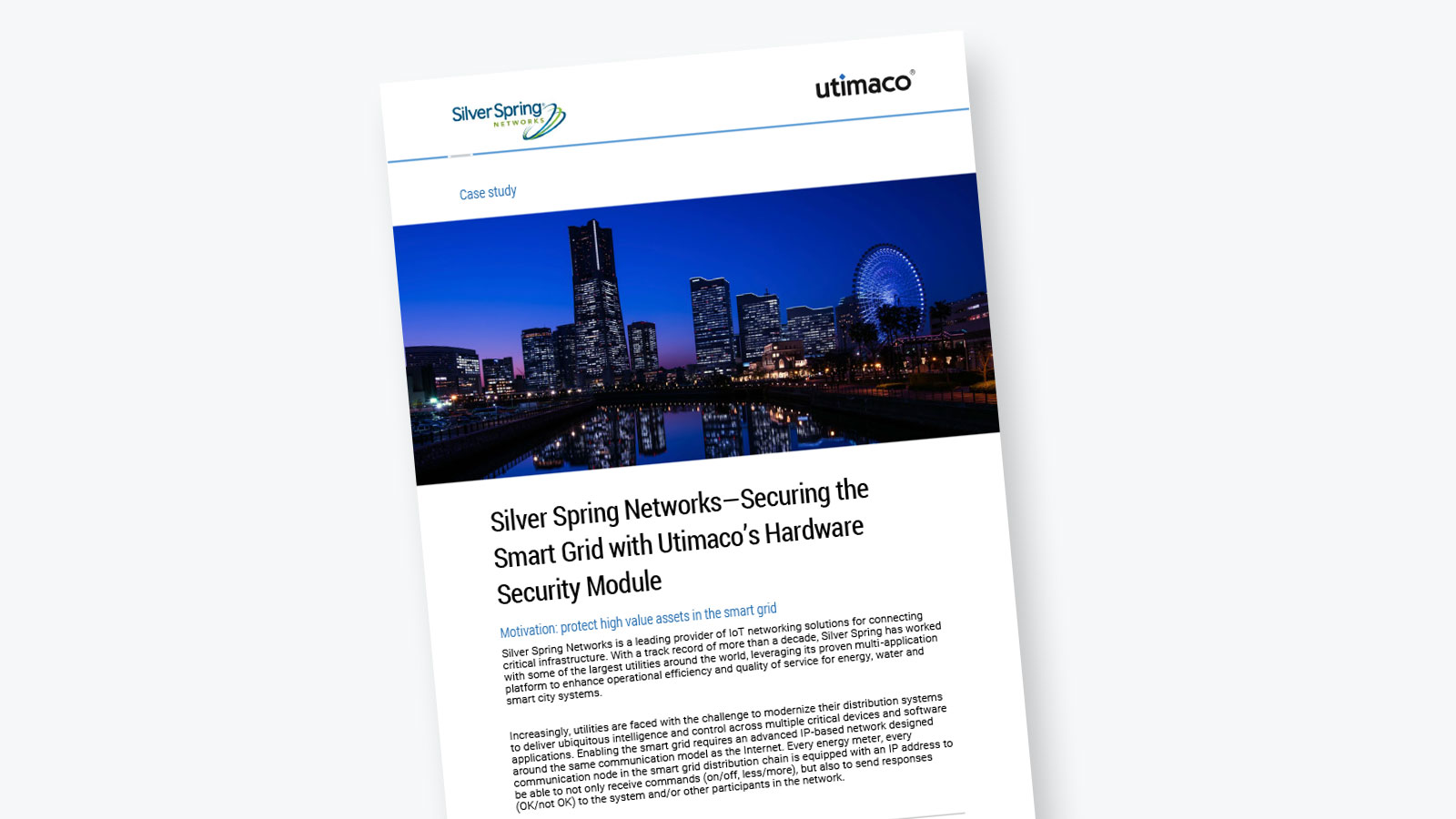 Are you interested in this document?
Simply add it to your collection. You can request access to this and other documents in your collection all at once via the blue basket on the right.
Look for many other valuable resources in our downloads section.