About the case study
SVC is a leading organization in Austria's health system. They have developed and implemented sophisticated IT projects in the field of social security- the Austrian e-card system, the electronic health record system and e-medication system - a web portal of Austrian Social Security Institutions.
This case study shows how SVC, a leading organization in Austria's health system, introduced ELGA - a public system of health care records, allowing patients and participants of the public health care system to access a patient's records. The challenge was to place health records into the affinity domains whilst meeting both legal and data security requirements.
Take a closer look at:
How by combining certified Utimaco HSMs as root of trust, ELGA was integrated into an existing public health e-card system, in turn allowing patients to access and manage their data as well as order medication electronically

How a multi-layered PKI infrastructure was applied to protect patient records, ensuring confidentiality, availability and integrity of data

A fully compliant eHealth solution that provides a faster, transparent and compliant service for both practitioners and patients; improving cost efficiency and the quality of care provided.
This case study demonstrates how an Utimaco hardware-based security solution is seamlessly integrated to secure a critical digital infrastructure, securing high-value data assets in an eHealth environment.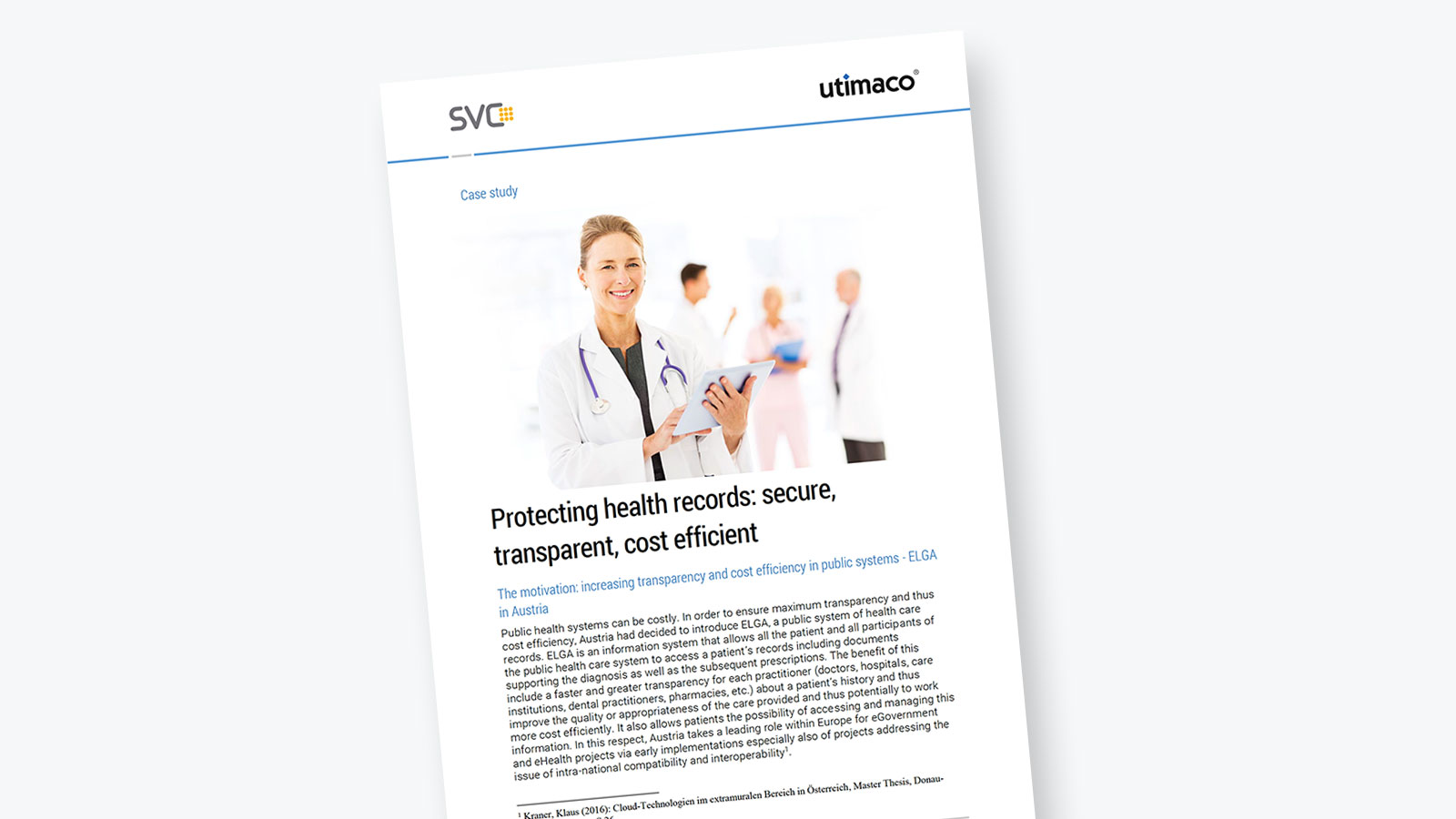 Are you interested in this document?
Simply add it to your collection. You can request access to this and other documents in your collection all at once via the blue basket on the right.
Look for many other valuable resources in our downloads section.