This e-book is an introduction to HSMs, their technology and purpose.
Learn to:
Distinguish between different HSM technologies
Choose the right HSM for your application
Differentiate existing certification methods
Work with the Utimaco HSM simulator: Start today!
HSM for Dummies – What you need to know about Hardware Security Modules (HSMs)
Know where your keys are
Cryptographic applications are essential for securing data transactions. At Utimaco we work to transform this highly complex encryption process into an easy-to-use product. This way, you don't have to be a crypto expert to drive the full value of a Hardware Security Module. You can build products and services that help your end users enjoy the full value of the Internet of Things, without the risk of third party attacks or data theft. With this e-book you get clear, practical guidance on how to benefit from deploying HSMs in your infrastructure.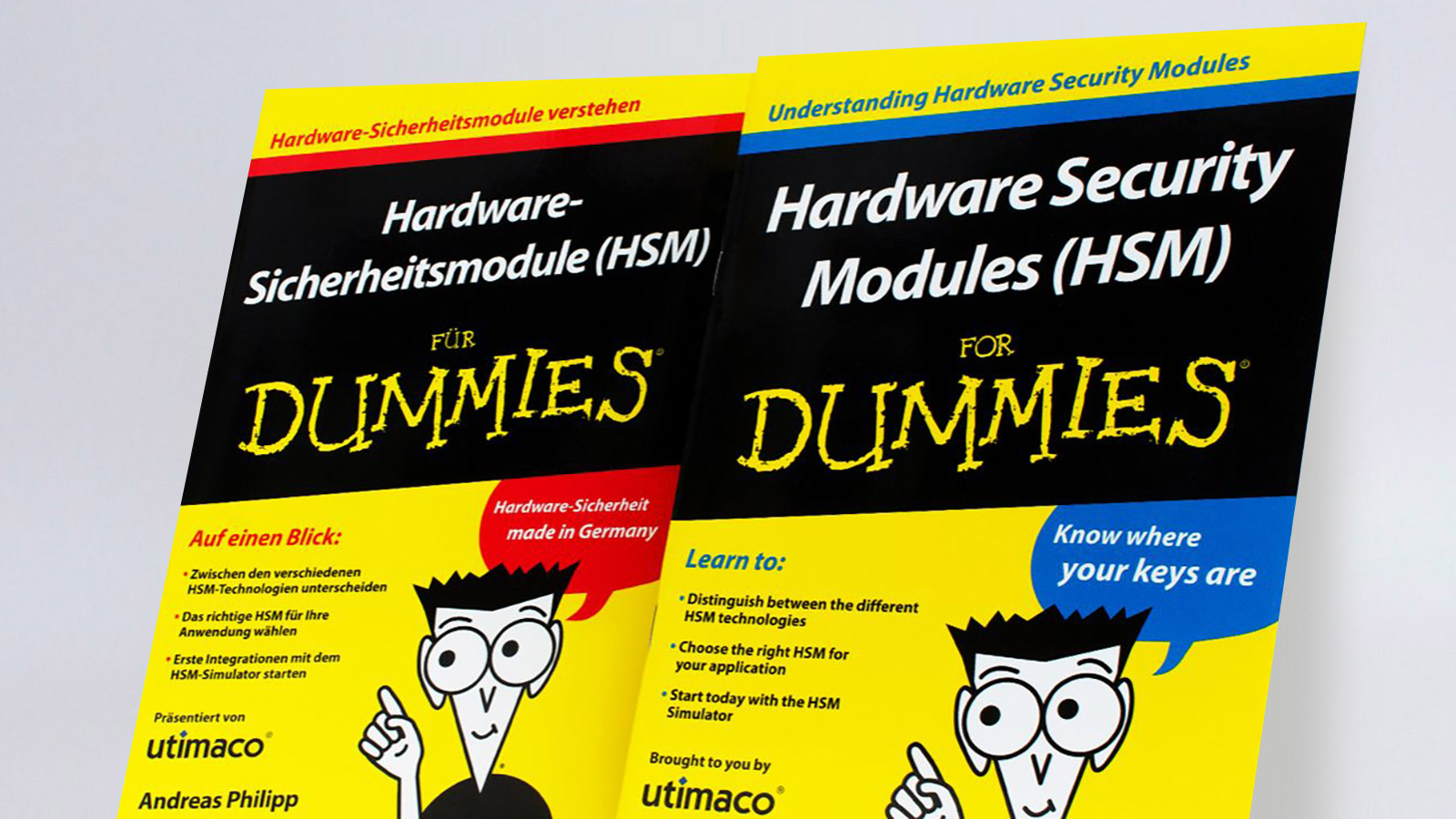 Are you interested in this document?
Simply add it to your collection. You can request access to this and other documents in your collection all at once via the blue basket on the right.
Look for many other valuable resources in our downloads section.