About the white paper
How to Efficiently Implementation Lattice Cryptography
This white paper provides in depth detail on the underlying work that was carried out in order to ensure that the CryptoServer HSM was made ready for post-quantum safe asymmetric cryptography.
Take a closer look at:
How lattice-based constructions are the leading candidates for public-key post-quantum cryptography

The NewHope KEX algorithm - what this is are why this integration is required

How the NewHope KEX algorithm was integrated into CryptoServer

The underlying work involved to ensure that the CryptoServer HSM met post-quantum requirements.
Find out about how Utimaco provides a quantum-proof, compliant and crypto-agile HSM solution.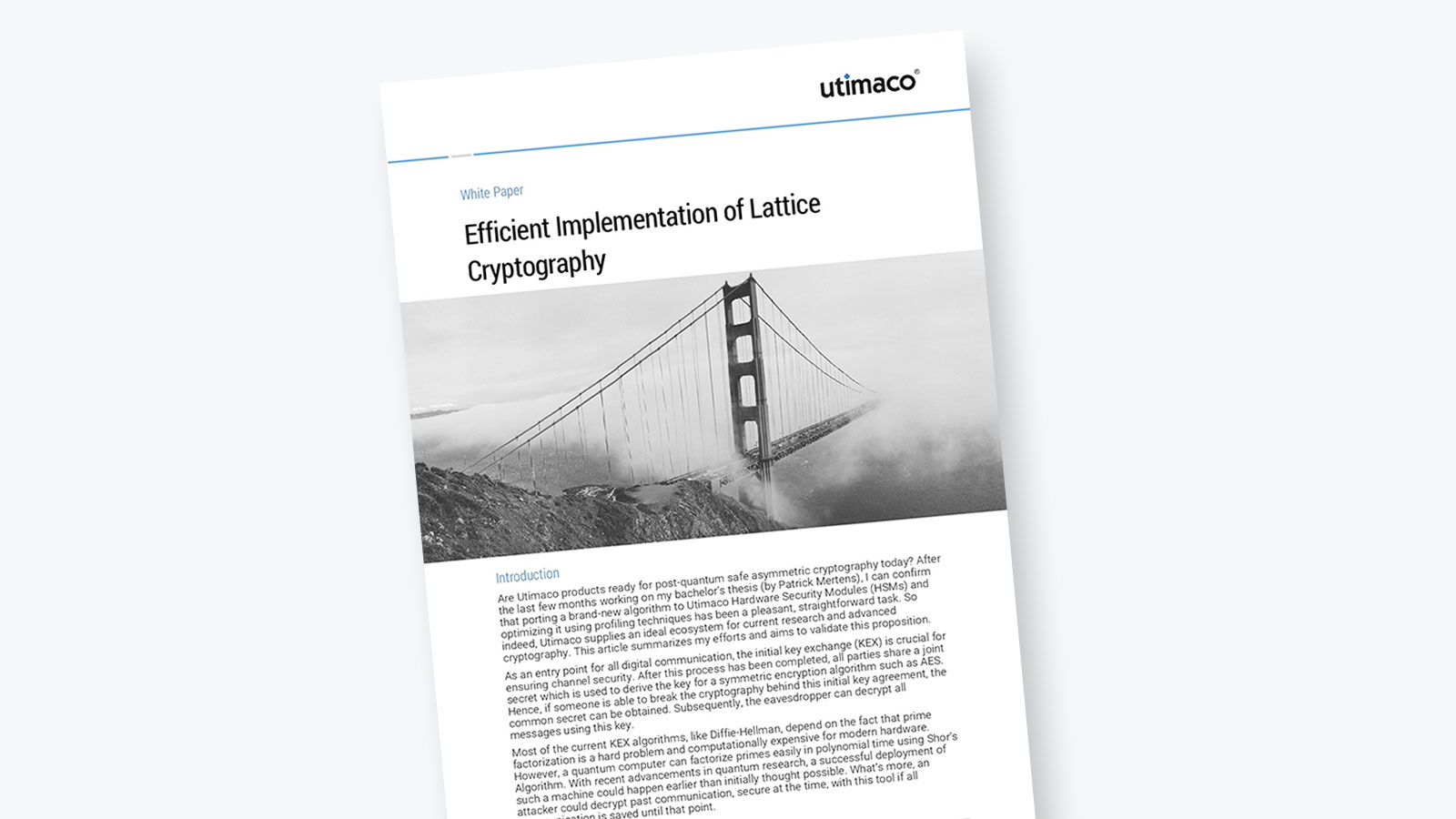 Are you interested in this document?
Simply add it to your collection. You can request access to this and other documents in your collection all at once via the blue basket on the right.
Look for many other valuable resources in our downloads section.