About the white paper
How to Manage and Audit in a Role-based Way the Rights and Responsibilities of an Account, with Regards to its Data Access, Process Control and Resource Management
This white paper provides a comprehensive overview on the security requirements for critical data imposed by modern information technology deployment models and trends.
Take a closer look at:
The building blocks and characteristics of cloud computing

The diverse service models through which cloud computing resources are offered to consumers

How cloud computing is offered in a variety of services or can be bundled into packages - helping the customer to make sense of the different types and various cloud services available

How cloud computing has opened up a completely new landscape for data security requirements and applications and how this infrastructure can provide many advantages

How cryptographic techniques pay a key role - in particular, encryption and digital signature techniques play a crucial role in securing data.
Find out how Utimaco HSMs can be used to safeguard and manage cryptographic keys, ensuring data security and providing the root of trust within many corporate environments.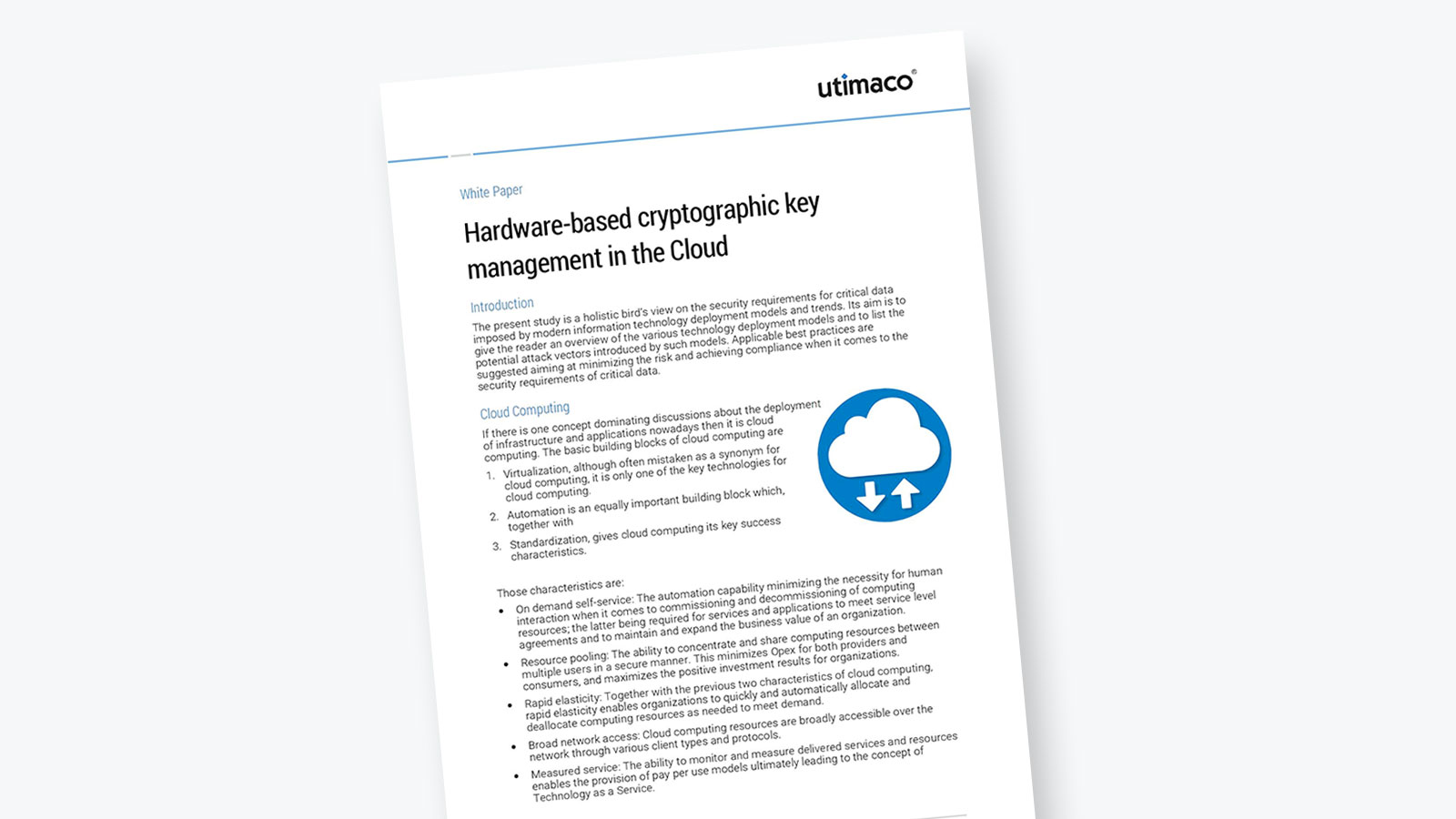 Are you interested in this document?
Simply add it to your collection. You can request access to this and other documents in your collection all at once via the blue basket on the right.
Look for many other valuable resources in our downloads section.