About the white paper
How to Conceive Hardware Security for Smart City & Smart Nation Concepts
This white paper explains how governments around the world are investing in 'smart' initiatives. Find out how hardware security is used for protecting Machine-to-Machine (M2M) and Internet of Things (IoT) communication in smart nation concepts.
Take a closer look at:
What is a Smart City is and why the infrastructure will rely on the analysis of data relayed by sensors in buildings, infrastructure, transportation and power grids

How technology is a key enabler for smart initiatives and data collection, enabling the delivery of citizen-centric digital services

The exponential growth of connected devices and data collection

The Smart City and Big Data explosion - How can governments ensure that their own and their citizens' data is neither stolen nor manipulated?

How data needs to be secured while in use, in transit or at rest - the requirement for end-to-end data encryption

The importance of cryptography in the implementation of secure systems; confidentiality, integrity and authentication within a public key infrastructure (PKI).
Discover how Utimaco Hardware Security Modules (HSMs) provide secure communication and end-to-end encryption solutions for Big Data in a Smart City infrastructure.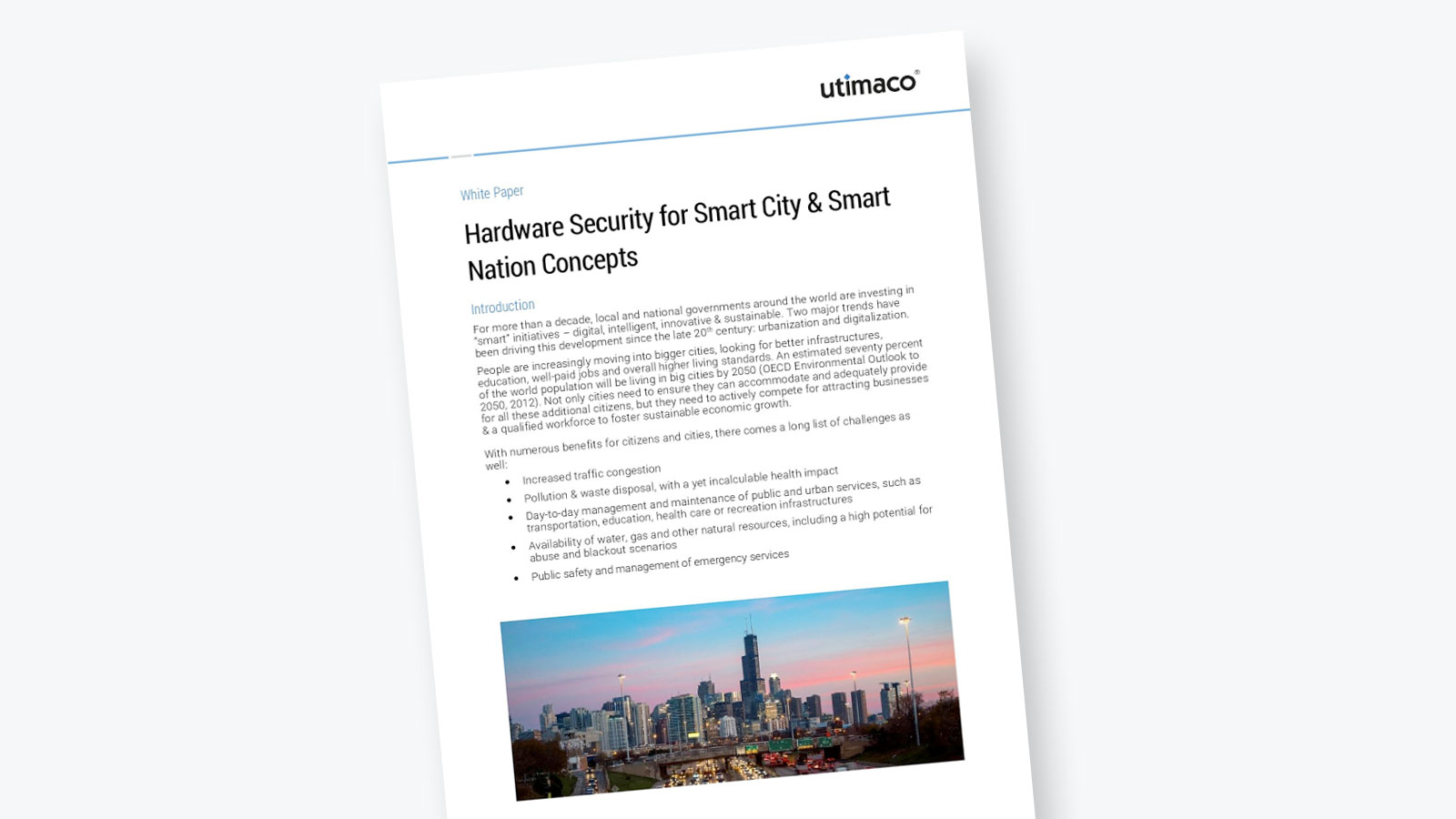 Are you interested in this document?
Simply add it to your collection. You can request access to this and other documents in your collection all at once via the blue basket on the right.
Look for many other valuable resources in our downloads section.