About the white paper
How to Enhance Security with HSM-based Domain Name System Security Extensions (DNSSEC)
This white paper explains what DNS and DNSSEC are, the importance of securing the signing keys with HSMs and preventing the DNS query process from being compromised.
Take a closer look at:
How DNSSEC technology prevents fraudulent domains and websites by creating a unique signature for every domain name

How DNSSEC 'signing' allows DNS data to be transferred to the requesting DNSSEC server and how or why the request can be either authenticated or rejected

How the DNS security validation mechanism works by utilizing Public Key Infrastructure (PKI) using digital signatures based on public key cryptography

How HSMs can be used to secure critically important signing processes used to validate the integrity of DNSSEC, protecting from various attacks
DNS attacks can threaten businesses large and small with downtime and loss of customers. Find out how Utimaco HSMs provide the 'Root of Trust', securely storing the identity of the DNSSEC server.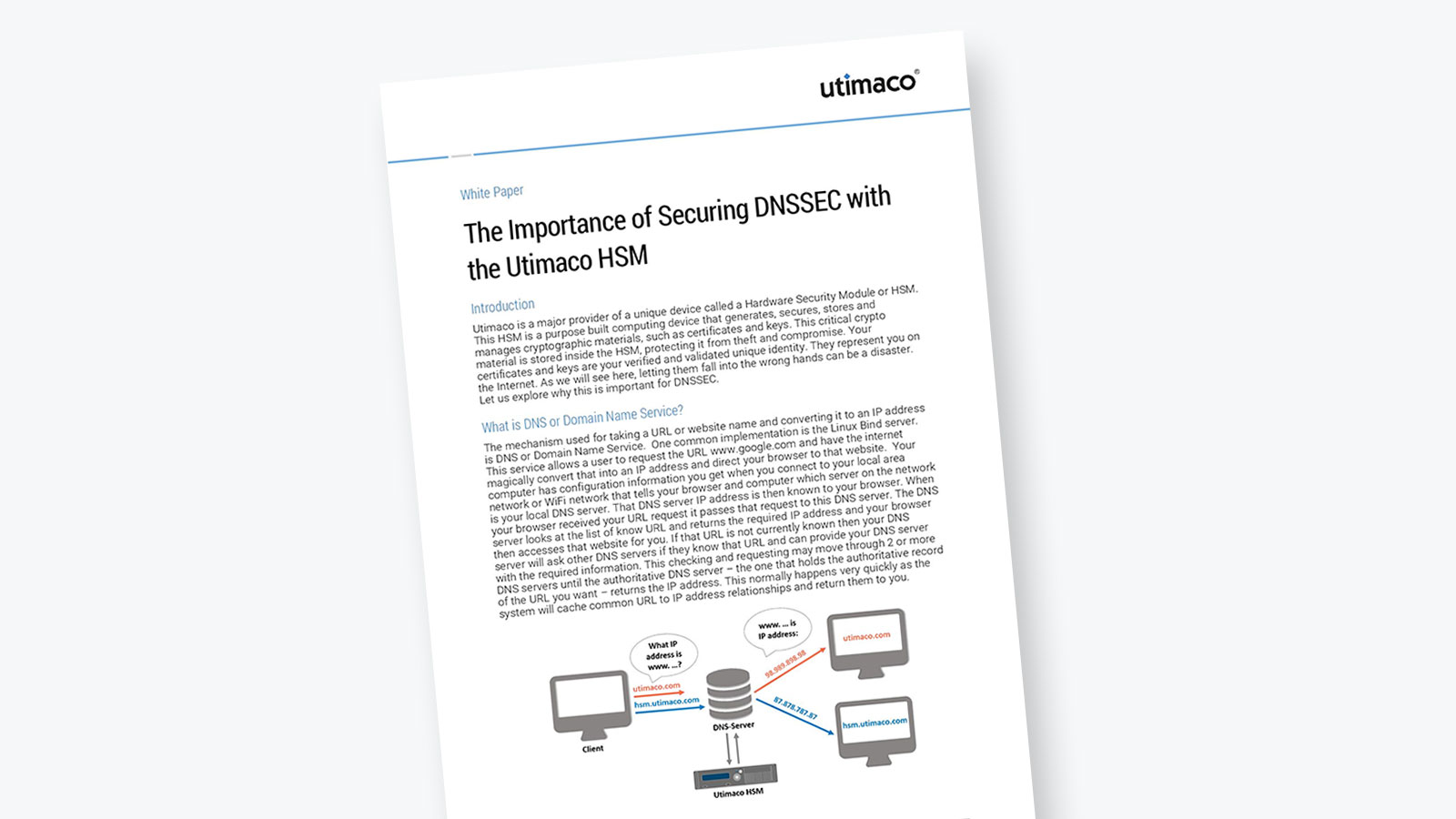 Are you interested in this document?
Simply add it to your collection. You can request access to this and other documents in your collection all at once via the blue basket on the right.
Look for many other valuable resources in our downloads section.