About the white paper
Why, in response to law enforcement requests, the evolving regulatory environment and communication technology landscape necessitate dynamic lawful interception solutions.
This white paper provides in-depth detail on how the Lawful Interception Management System (LIMS) provides a centralized, world-wide lawful interception solution that meets the requirements of service providers, network operators and varying regulatory frameworks.
Take a closer look at:
How the popularity of digital communication has grown significantly, necessitating increased interoperability and integration of lawful interception tools into both existing and modified network infrastructures

The 'types' of communication available to individuals, ranging from VoIP, P2P as well as emerging technologies

Interception types (active, passive and hybrid) and the benefits that each can offer

The challenges that law enforcement agencies and national security organizations have in combating various forms of crime and terrorism

How varying regulatory mandates and national laws require compliant lawful interception solutions and how these fundamentals can be met
Find out how to address the lawful interception challenge by utilising the Utimaco LIMS system architecture.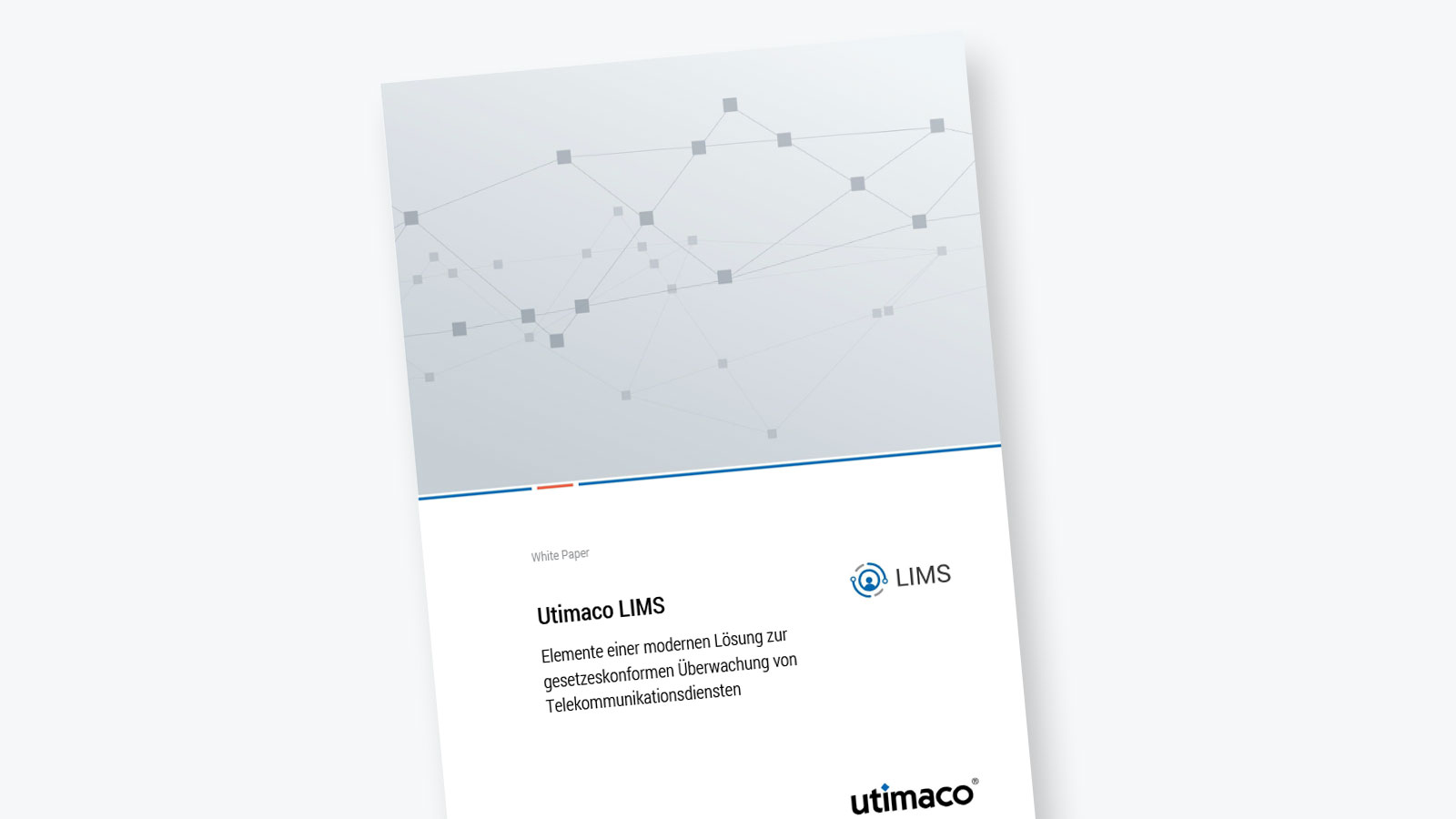 Are you interested in this document?
Simply add it to your collection. You can request access to this and other documents in your collection all at once via the blue basket on the right.
Look for many other valuable resources in our downloads section.