About the white paper
12 Recommendations on How to Maintain Data Security and Data Privacy in Web-Conferencing
This white paper presents 12 recommendations on how to foster a security conscious evaluation of web conferencing solutions and how cryptography plays an important part in securing and protecting web conferencing software.
Take a closer look at:
How web conferencing makes use of cryptography- a key principle of information security and one of the fundamental building blocks for securing key material

How storing user data carries liability and how a maximum level of security is required for access and storage

How authentication and authorization of participants is essential and how digital identity plays a large part in this role.

The additional benefits of secure authorization mechanisms - granting access to data (shared files), recordings and granting permission to store and process data.
Find out how Utimaco cryptographic hardware and software can be used to establish trust, providing a solution for full key life-cycle management, auditing and role-based access.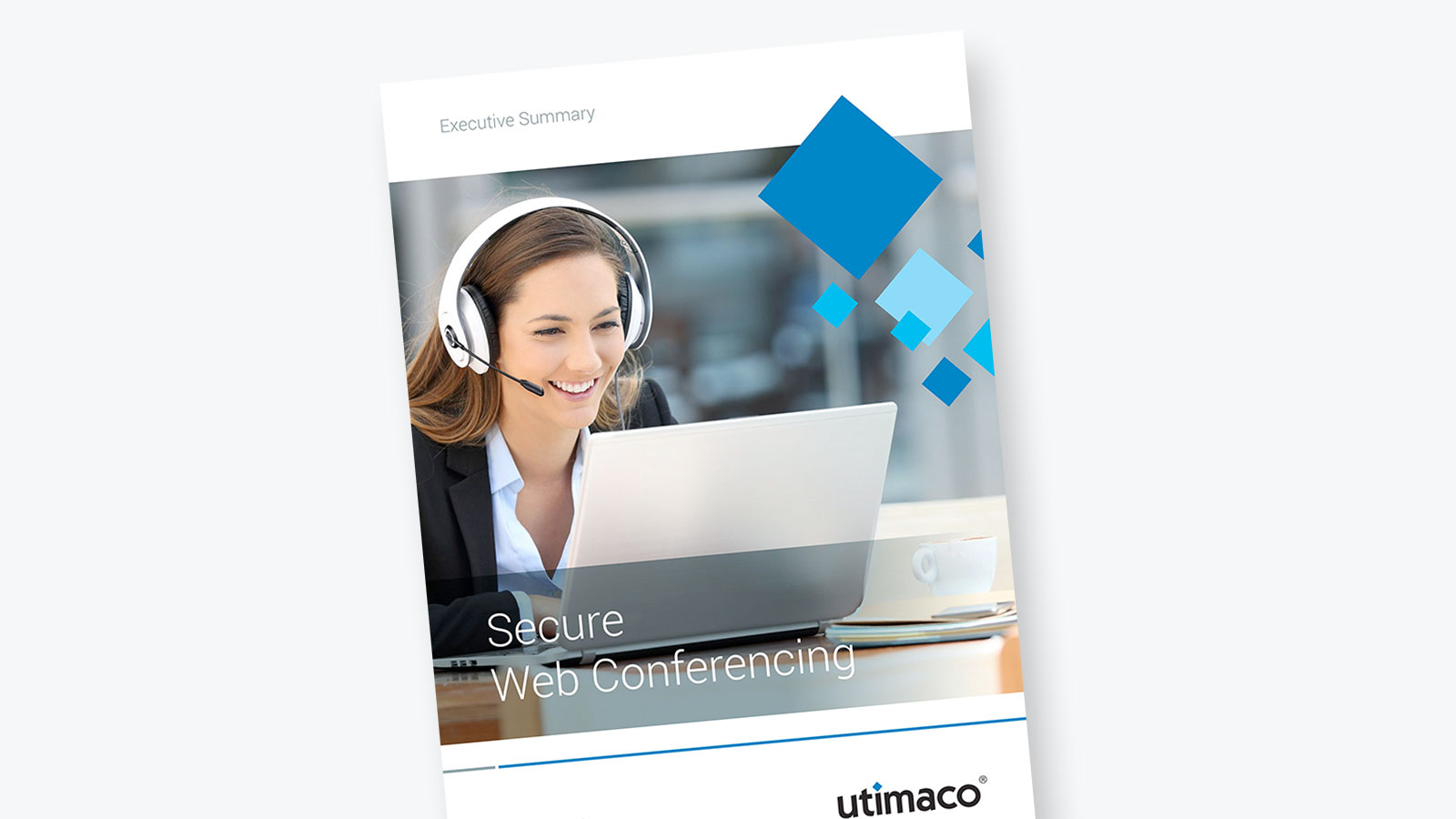 Are you interested in this document?
Simply add it to your collection. You can request access to this and other documents in your collection all at once via the blue basket on the right.
Look for many other valuable resources in our downloads section.