About the white paper
How to Secure the IoT through OpenVPNs and the Utimaco CryptoServer HSM
This white paper provides a background on the Internet of Things (IoT) and the interconnectivity of millions of devices and how this can be secured by the application of OpenVPN.
Take a closer look at:
How OpenVPN is required as an important IoT security measure in order to secure all remote connections and the monitoring of IoT devices

How OpenVPN forms an effective barrier that protects confidential company data from the unwanted attention of unauthorized persons and how it secures the point-to-point and site-to-site link

How authentication, keys and digital certificates are a key part of the solution

How the keys and certificates are delivered to each IoT device for identity management and command signature validation by using the key material stored inside the HSM.
Find out how the Utimaco CryptoServer provides the 'Root of Trust' by securely storing the connection certificates of the OpenVPN server and how all signing operations are performed internal to the HSM.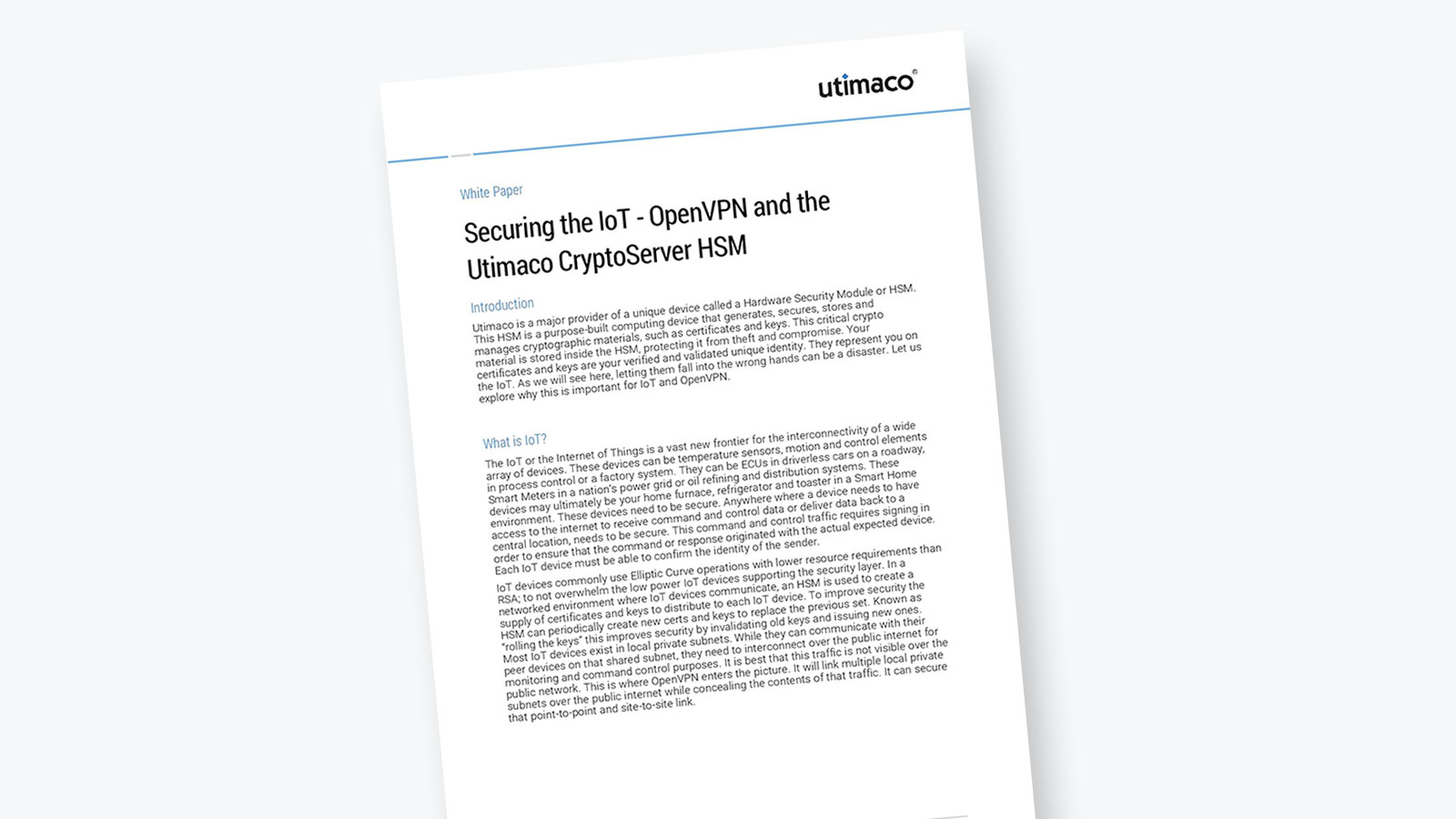 Are you interested in this document?
Simply add it to your collection. You can request access to this and other documents in your collection all at once via the blue basket on the right.
Look for many other valuable resources in our downloads section.