About the white paper
This white paper details how Public Key Infrastructure (PKI) plays a vital role in securing IT infrastructure and why it can be a serious security risk not to incorporate an HSM into the design.
Take a closer look at:
Why securing the Root of Trust - the Root Certificate Authority's (CA) private key is important and how PKI plays a key role in ensuring trust

How to safeguard the Root CA's private key by using HSMs

How an HSM stores and guards the private key and therefore hardening the security of the CA within the organization

The best practices for protecting and securing the Root CA's private key, which can be managed as an on-premise or as a cloud-based solution.
Find out about how Utimaco's variety of highly configurable HSM models can be tailored to fit any defined security policy and used to secure the Root of Trust within an infrastructure.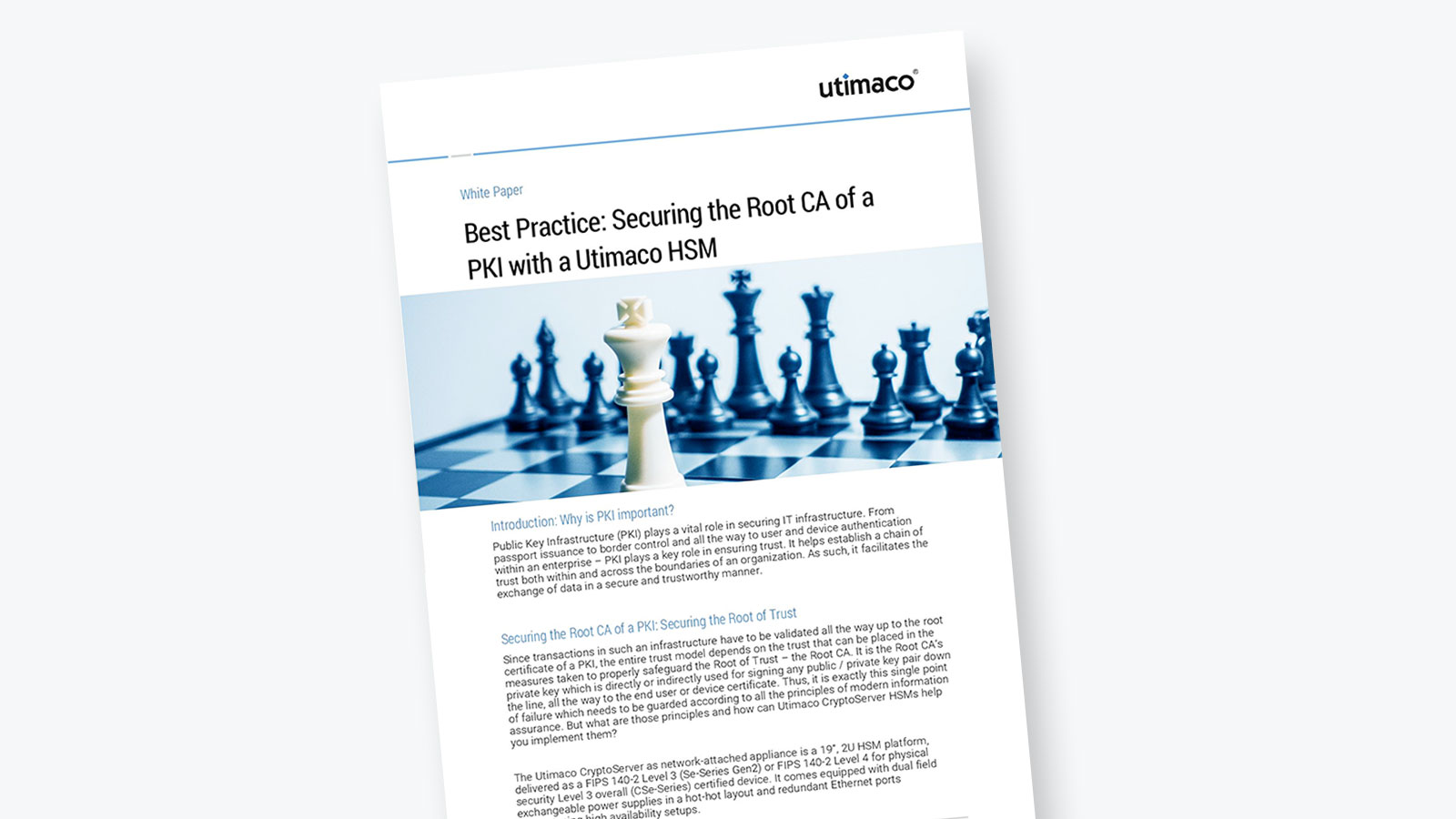 Are you interested in this document?
Simply add it to your collection. You can request access to this and other documents in your collection all at once via the blue basket on the right.
Look for many other valuable resources in our downloads section.