About the white paper
This white paper demonstrates how HSMs are a cloud or on-premise agnostic solution and how a customer-centric scalable solution can be implemented.
Take a closer look at:
How a scalable on-premise architecture can be achieved by either single or multiple HSM devices

How an HSM 'cluster' (a number of HSMs) works as one 'virtual' HSM for the purpose of 'load balancing'

HSM deployment scenarios - on premise vs. in the cloud

How HSM administration can be managed - by the service provider or by the customer. Here we provide details of both models for consideration.
The question 'Which is better: an on-premise HSM or a cloud-based HSM?' has no single answer. Businesses need to choose the best option depending on their use cases and business scenarios. The purpose of this whitepaper is to provide the reader with information in order to help drive the decision process.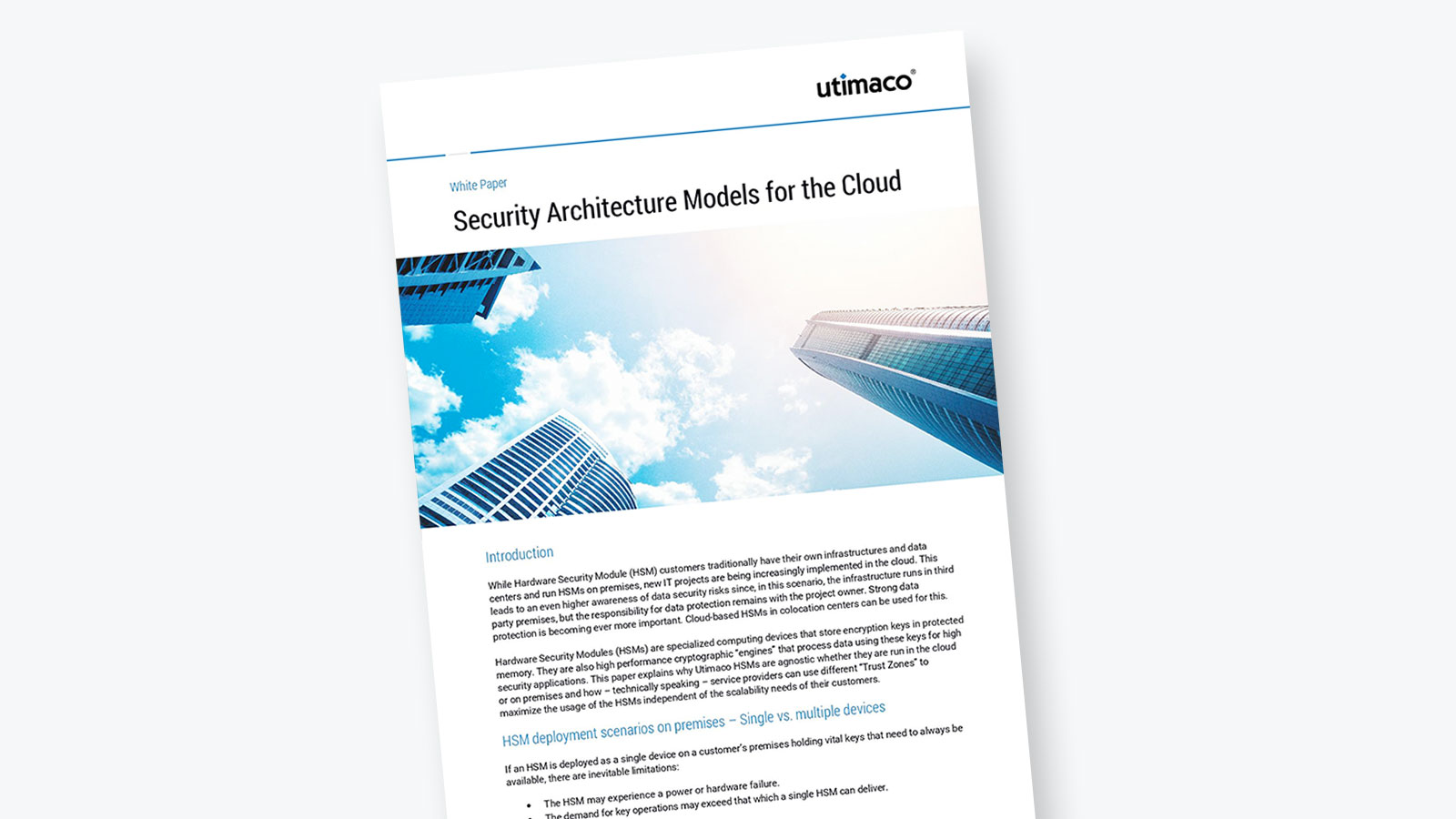 Are you interested in this document?
Simply add it to your collection. You can request access to this and other documents in your collection all at once via the blue basket on the right.
Look for many other valuable resources in our downloads section.