About the white paper
How to Conceive SSH Key Management Security for Secured and Legitimate Access of the Command Cell in Remote Systems
SSH (Secure Shell) is a technology that allows an entity on one system to securely and legitimately access the command shell of a remote system.
This white paper provides details on the entire process - from TLS handshake protocol through to SSH Key Management Interoperability protocol and how protecting SSH keys can be achieved by use of HSMs.
Take a closer look at:
How SSH is implemented on top of transport-layer security (TLS) and how TLS works

How man in the middle attacks are an ultimate risk and why SSH key management is paramount to information security and used to protect TLS channels

Why SSH key managers store their keys within a NIST FIPS 140-2 HSM
Find out about the risks of unmanaged keys and best practices for SSH key management by utilizing Utimaco HSMs.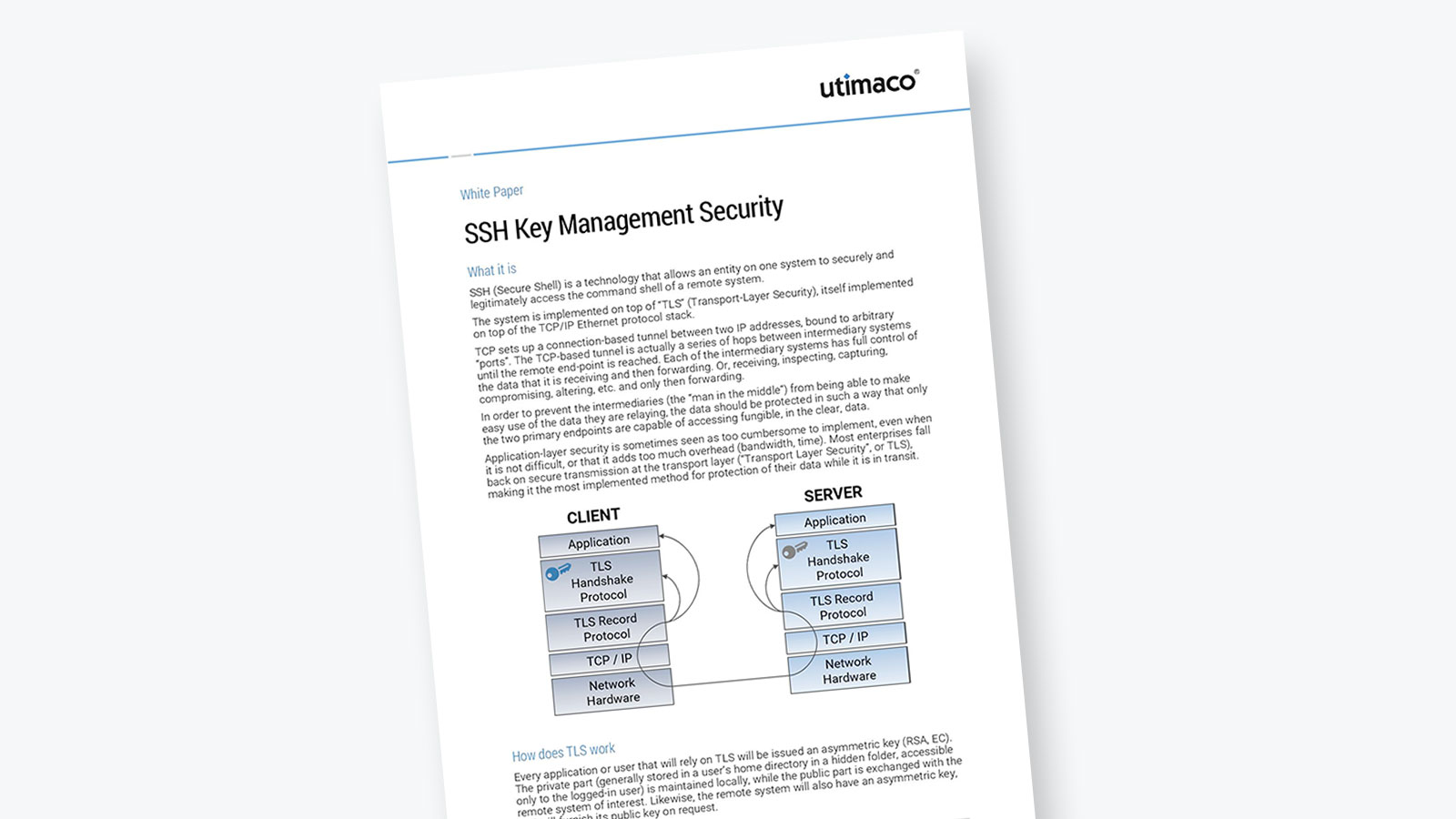 Are you interested in this document?
Simply add it to your collection. You can request access to this and other documents in your collection all at once via the blue basket on the right.
Look for many other valuable resources in our downloads section.