About the white paper
Understanding the EU-U.S. Framework for Transatlantic Exchanges of Personal Data for Commercial Purposes (Privacy Shield, Safe Harbor, and more)
This white paper provides a background on why the International Safe Harbor Privacy Principles were ruled invalid by the European Court of Justice in 2015 and why the EU-U.S Privacy Shield Framework was introduced.
Privacy Shield allows US companies, or EU companies working with US companies, to meet this requirement of the GDPR.
Take a closer look at:
How, since 2016, the Privacy EU-U.S Privacy Shield is adequate to enable data transfers from the EU to the U.S under EU law

How the EU-U.S Privacy shield is built on four pillars and seven Privacy Shield Principles.

Practical guidelines and implications for EU citizens and necessary considerations

Practical guidelines for U.S companies who receive consumer data from EU entities or partners

Why end-to-end-encryption of sensitive or personal data should be a key consideration in order to prevent unauthorized and unwanted access
Find out how HSMs can provide a secure encryption solution, preventing unauthorized access to a company's sensitive data and protecting data even after a compromise.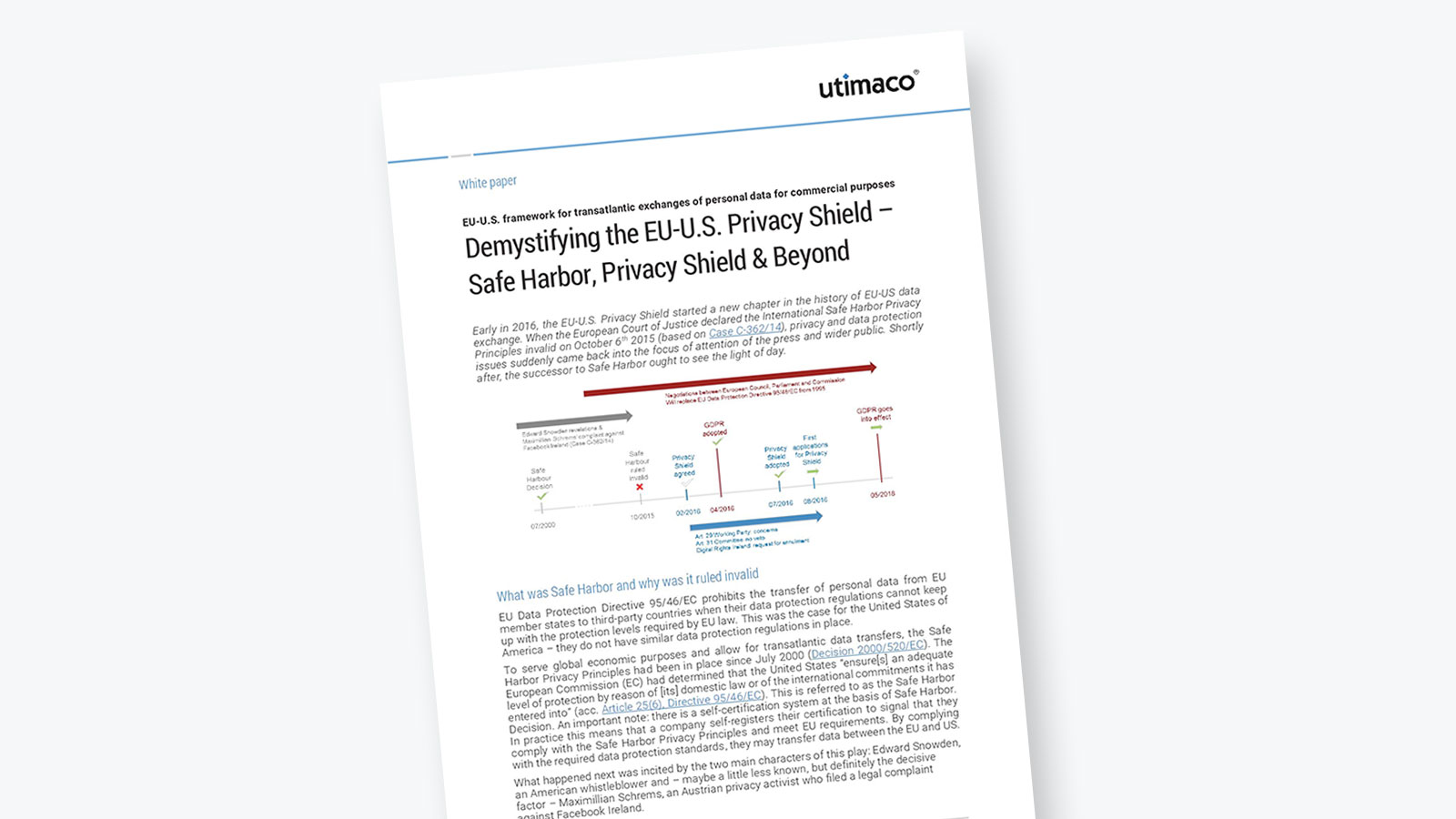 Are you interested in this document?
Simply add it to your collection. You can request access to this and other documents in your collection all at once via the blue basket on the right.
Look for many other valuable resources in our downloads section.