u.trust Identify – Identity generation, renewal, revocation, and lifecycle management for digital certificates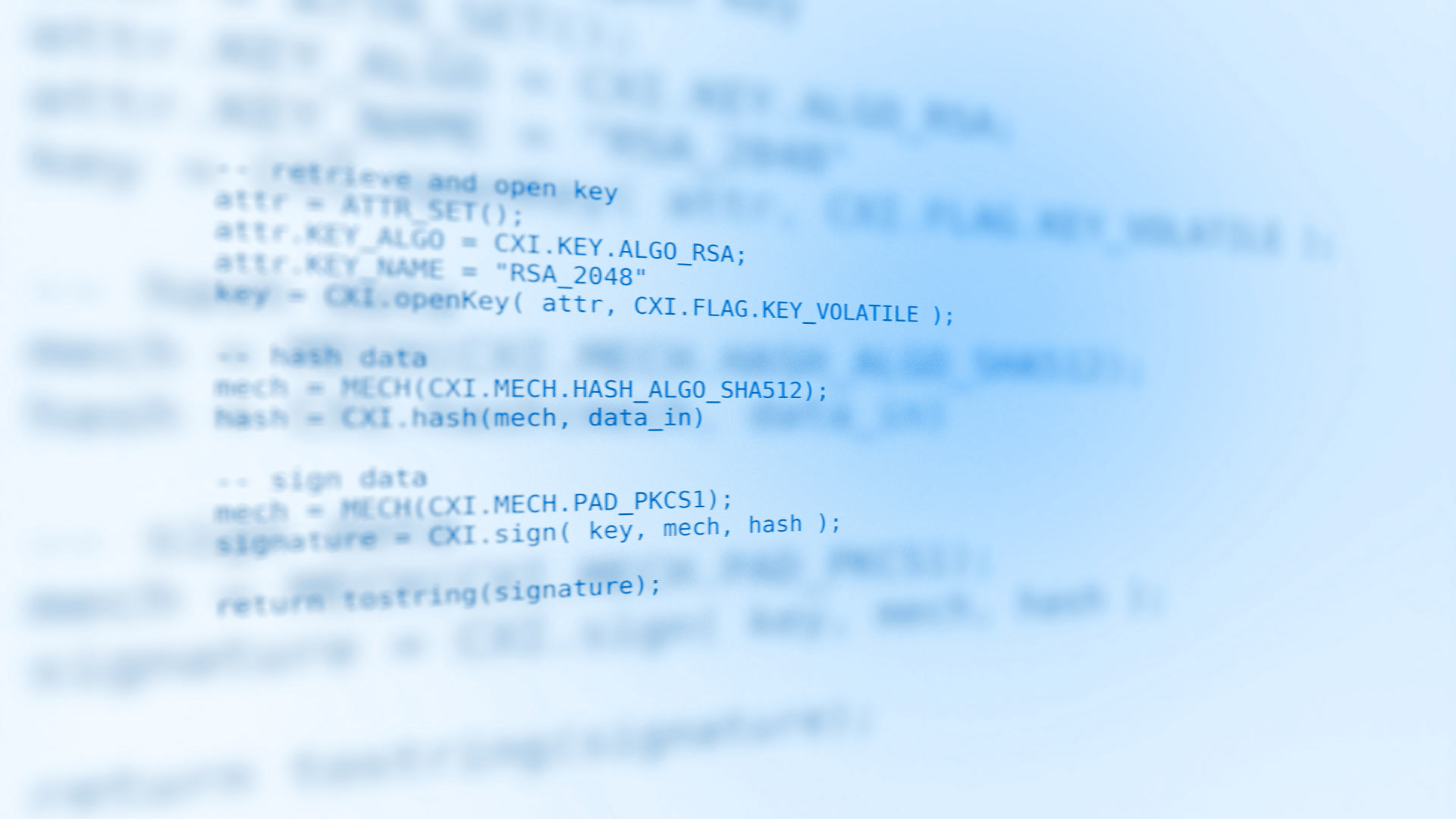 The all-in-one Solution to deploy and operate a Public Key Infrastructure (PKI)
Easy provisioning of digital certificates for users, applications, networks or devices – establish a chain of trust for any industry and use case
The ideal foundation for secure communication, authentication, access control and data authenticity
Ensure confidentiality, authenticity, and non-repudiation of sensitive information
Key Benefits
Details
u.trust Identify – The flexible and scalable all-in-one solution to deploy and operate a Public Key Infrastructure (PKI)
Whenever networks, devices, applications, and users are connected, their identity must be securely authenticated. A Public Key Infrastructure (PKI) is the most powerful tool for their authentication enabling trust relationships and secure electronic transfer exchange of information between the involved entities.
u.trust Identify is UTIMACO's flexible and scalable all-in-one solution to deploy and operate a PKI. The solution provides all core components that are needed for setting up and running a PKI and the secure and reliable generation, issuance, renewal, and revocation of certificates:
Certificate Authority (CA), Certificate Management Systems (CMS) which also acts as a Registration Authority (RA), Validation Service (VS) including Online Certificate Status Protocol (OCSP) Responder and Proxy, as well as CRL support, and support for Active Directory Certificate Service (ADCS) integration. The flexible design allows for easy adaption of requirements from different industries, applications and use cases with minimal configuration effort. Whether it is smart metering, eHealth, wearables, eID, document signing, S/MIME, TLS, or a combination of all these use cases – u.trust Identify is the perfect fit.
Please reach out to us to schedule a demo!
Quick and easy setup
Flexible deployment with multiple scripting and integration options
Support for key and CSR generation in the web UI
Multi-tenant capability
Support for multiple tenants, virtual CAs and OCSP proxying
Support for enrollment at other CAs to act as trusted Sub-CA
Multi-tenant and multi-CA support
Highly customizable
Automization via scripting and APIs
Module customization through Utimaco's Professional Service & Support
Intuitive User Interface (UI)
Flexible and customizable certificate profiles per CA
Easy centralized administration and management
Directory based User Management (Microsoft Active Directory (MS AD) or Lightweight Directory Access Protocol (LDAP) integration)
Easy to operate via Web UI, shell and scripts
Built-in role management and separation of duties
Support for m of n approval chains allowing x-eyes principle authorization of CSRs.
Fine grained role and permission management
Certificate profile and lifecycle management
Notification Service on expiring certificates
Seamless integration
Built-in HSM support
Support for different certificate formats (X.509, CVC (Card Verifiable Certificates))
Support for various enrollment protocols (CMP, SCEP, REST, ACME, etc.)
LDAP or AD integration
Support for ADCS
Pre-configured certificate profiles (e.g. TLS or Timestamping) and support for customization
Import of existing CAs with private key and certificate migration
Upload of 3rd party X.509 certificates
SecurityServer
Secure key storage and cryptographic processing for common business applications
CryptoServer CP5
The eIDAS Compliant and CC-Certified Qualified Signature Creation Device (QSCD)
TimestampServer
Reliable proof of existence and status of documents and electronic records at a specific point in time