The Trust Anchor to secure the entire Vehicle Life Cycle from the Factory to the Road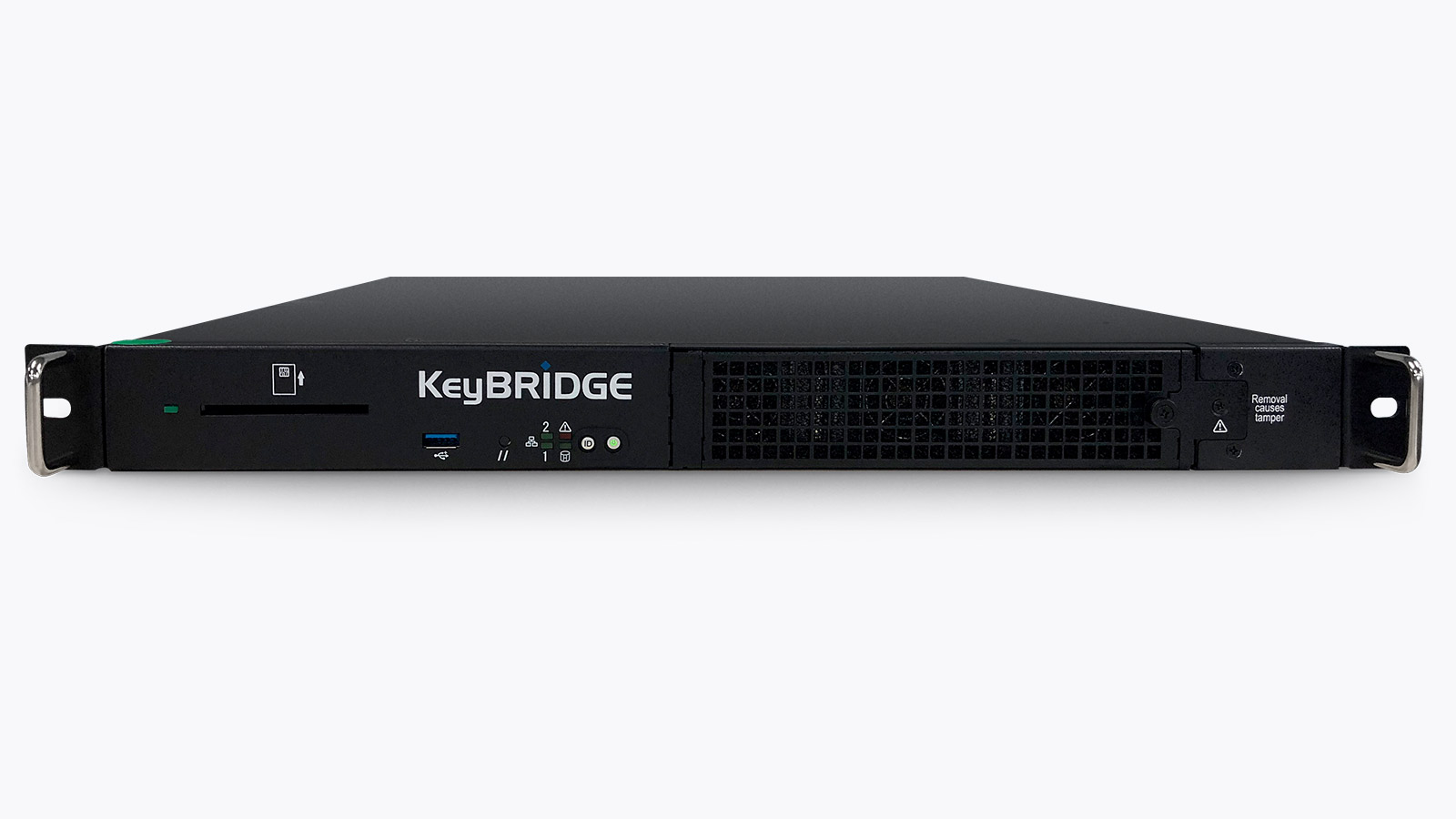 Unifying and protecting production components
End-to-end Security for device attestation and data exchange
Built-in FIPS-certified HSM
Highest Availability
Key Benefits
Details
The Trust Anchor to secure the entire Vehicle Life Cycle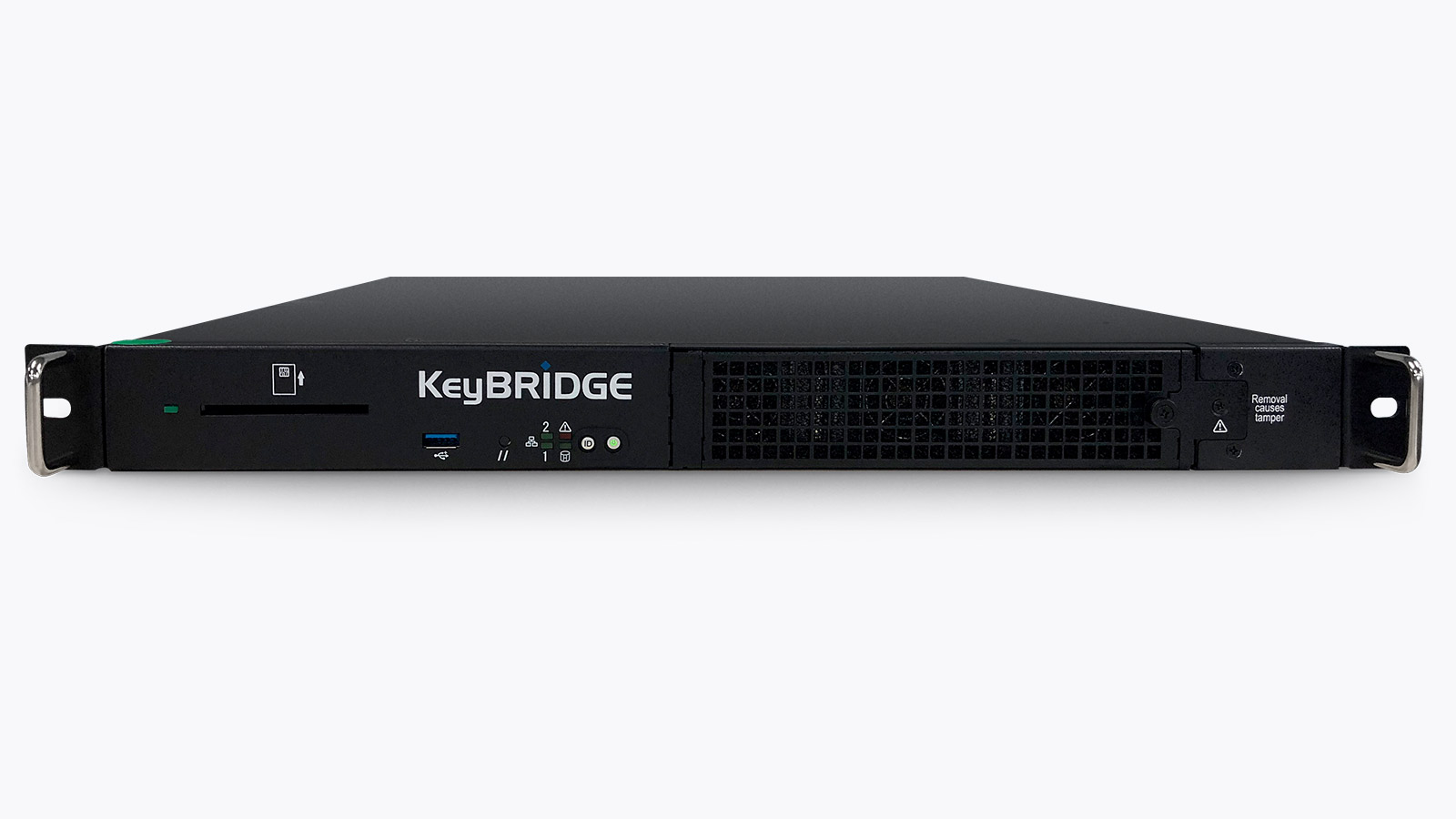 KeyBRIDGE 4100 is the ideal single product response to meet the challenges faced by OEMs (Tier-1, Tier-2), manufacturers, after-sales services providers, insurance companies and other elements within the automotive infrastructure who are increasingly confronted with crypto and data security as well as compliance requirements.
The authenticity of parts and information must be ensured at each access point and with every information exchange .
To meet the various use cases related to device attestation, KeyBRIDGE 4100 provides native key management and key injection functions. This simplifies key management and key injection  and helps to efficiently ensure the integrity of parts.
At the same time, using effective and easy to use data desensitization mechanisms, KeyBRIDGE 4100 ensures the security of sensitive data of r suppliers and customers as well as any own data.
FIPS-certified Key Generation
FIPS certified hardware based TRNG (true random number generator)
Performs secure key generation and distribution for injection into ECUs according to FIPS 140-2 L3
Secure Key Distribution
Secures distribution of keys to an infinite number of tier providers
Manages and tracks all keys effectively
Use RESTful API in an interoperable fashion with various third-party systems by using JSON Schema
Reliable Device Attestation
Ensures the authenticity of parts and information at each access point and with every information exchange
Detect counterfeit parts
Benefit from easy key management and key injection
Logical Segregation and Role-Based Access Control
Maintains the full safety and auditability over keys
Organises and segregates keys for Electronic Control Units (ECUs)
Centrally control the auditable role-based access of keys
High Compatibility
Standard key types (symmetric (AES/TDES) and asymmetric (X.509 Certificates) keys)
Easily integrate KeyBRIDGE 4100 into an existing environment through using Restful APIs
Benefit from the backward compatibility with customers system for the authenticity of the legacy keys
User-friendly
Let your crypto experience be an easy one using the graphical interface
Enables untrained staff to execute crypto processes
Highest Availability
Minimizes downtimes
Benfit from 99,999% general system availability
Be aware by the central alert management
Easy Scalability
Personalize securely billions of digital endpoints
Add further KeyBRIDGE 4100 devices as the number of keys is growing
Future-proof
By using quantum-safe algorithms, this ensures that the user is able to  meet future challenges and concerns brought by Quantum Computers.
SecurityServer
Secure key storage and cryptographic processing for common business applications
u.trust Anchor Se15k/Se40k
Our high performance HSM provides an unprecedented speed of up to 40,000 RSA transactions per second, dedicated to use cases requiring highest processing power and consolidation.