KeyBRIDGE POI – The single platform key injection solution for payment terminals and peripheral devices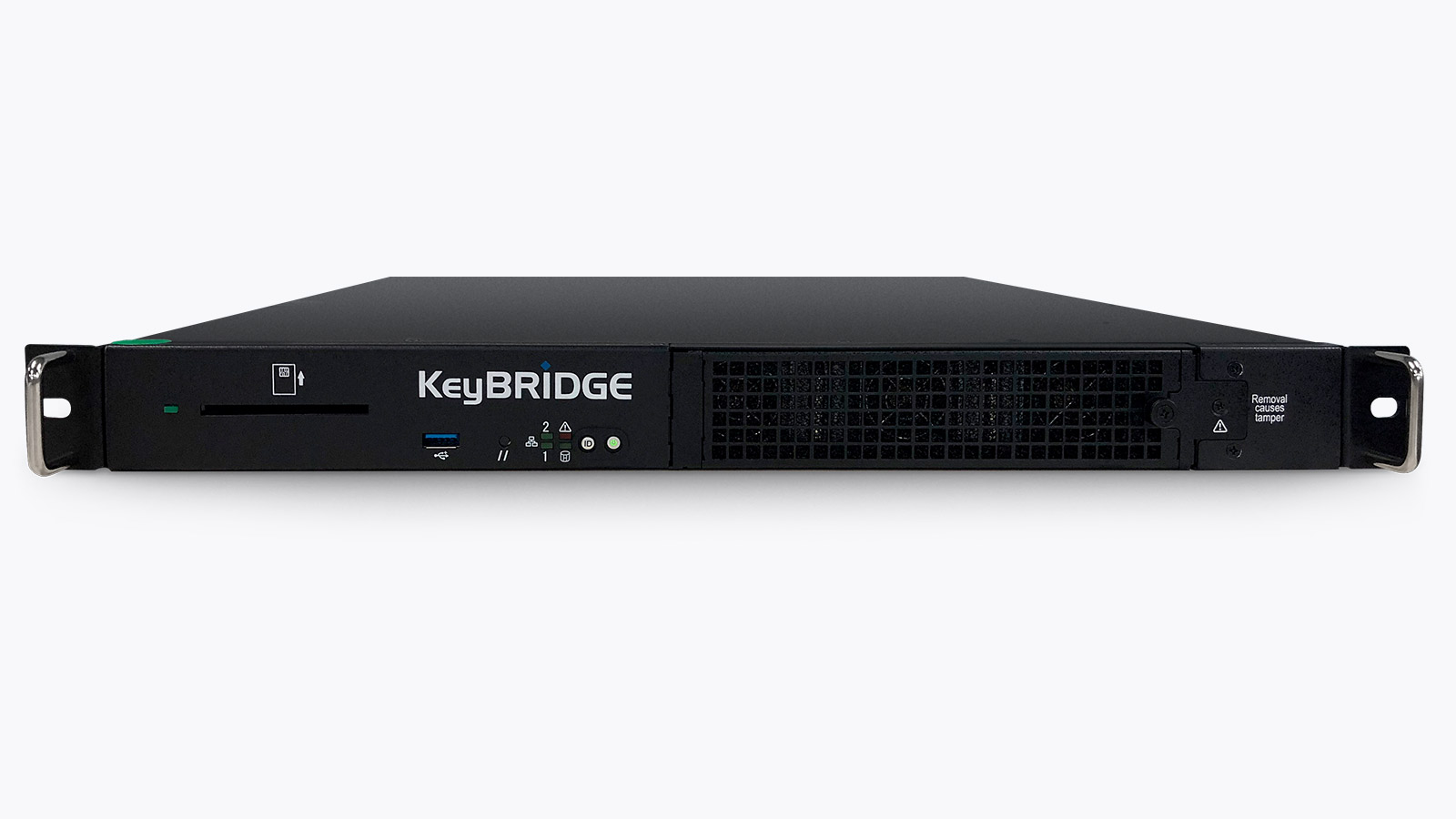 Highest compatibility with POI devices
Complete Solution with built-in HSM and central key storage
Single solution platform for FIPS- and PCI-compliant local and remote key injection
Key Benefits
Details
KeyBRIDGE POI – The single platform key injection solution for payment terminals and peripheral devices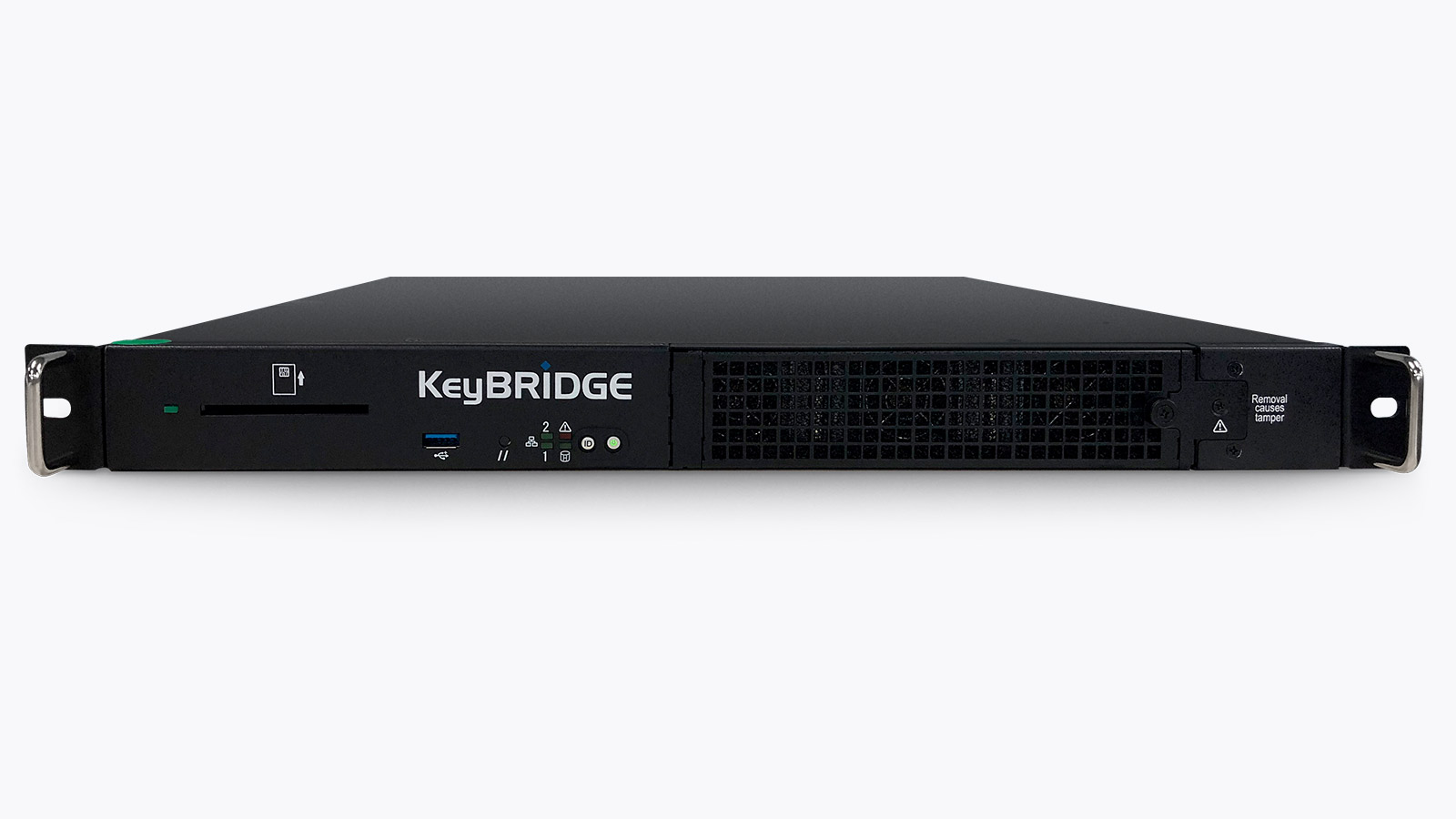 KeyBRIDGE POI is the central solution for local and remote key injection for payment terminals and peripheral devices. It provides a complete solution that consists of an HSM and an integrated central key storage platform.

Due to the built-in FIPS- and PCI-certified HSM it provides the root of trust to execute highly secure key injection in both secure and unsecure environments.

KeyBRIDGE POI has been designed to be a state-of-the-art key injection appliance, keeping up with the technology within the very dynamic payment industry.

Through its capability to integrate with more than 350 different POI devices and its unique key management and functionalities, it ensures secure and reliable payment transactions.

Additional features such as Remote Audit Management, Network support or Real-Time DID Back-up can be licensed for further enhanced functionality and upgraded serviceability, upon request.
Provides high efficiency
Provides detailed key inventory
Streamlines key injection operational efficiency
Automatically captures all relevant audit log details
Provides easy export and validation of audit logs
Reduces audit cycles by automatic audit log creation
Performs both DUKPT and MK/SK key injection
Full Support of all key types
DUKPT (PIN, MAC, or Data)
Standard E2E keys
KEKs
Allows Master Session methods as well as alternative derivation techniques
Supports other key types
Unifying more than 350 different POI devices
Provides central management of the most certified POI devices with their individually unique protocols
Configurable Injection profiles
Allows a user to inject up to thirty keys to a single device in just four mouse-clicks
SMK Update functionality
Captures each performed action through extensive audit logging
Enables reliable tracking of all activities from at least two unique personnel
Provides greater granular flexibility to system managers to assign unique role-based access-controls (RBACs)
POS key erasure functionality
to clear production keys from POS devices prior to transporting
Central Device Management through one single pane of glass
Injection dashboard for each supported device
Detailed overview of all necessary features and functions through custom wiring diagrams
Dual control and split knowledge
Ability to update the SMK for periodic key rotation
Unlimited capacity
Management of unlimited Key Encryption Keys (KEKs)
SecurityServer
Our general-purpose HSM that ensures the security of cryptographic key material for servers and applications.
u.trust Anchor
u.trust Anchor combines a robust high performance HSM and a converged crypto platform to enable a path to rapid digital transformation and meet compliance requirements.
Atalla AT1000
The fastest HSM in the Payment Industry. Secure the Payment Ecosystem with Atalla AT1000 and benefit from Unique Speed and Global Support.