There may be situations in which Operators are unable to meet all lawful enforcement agency (LEA) requirements for particular Lawful Interception (LI) functionalities.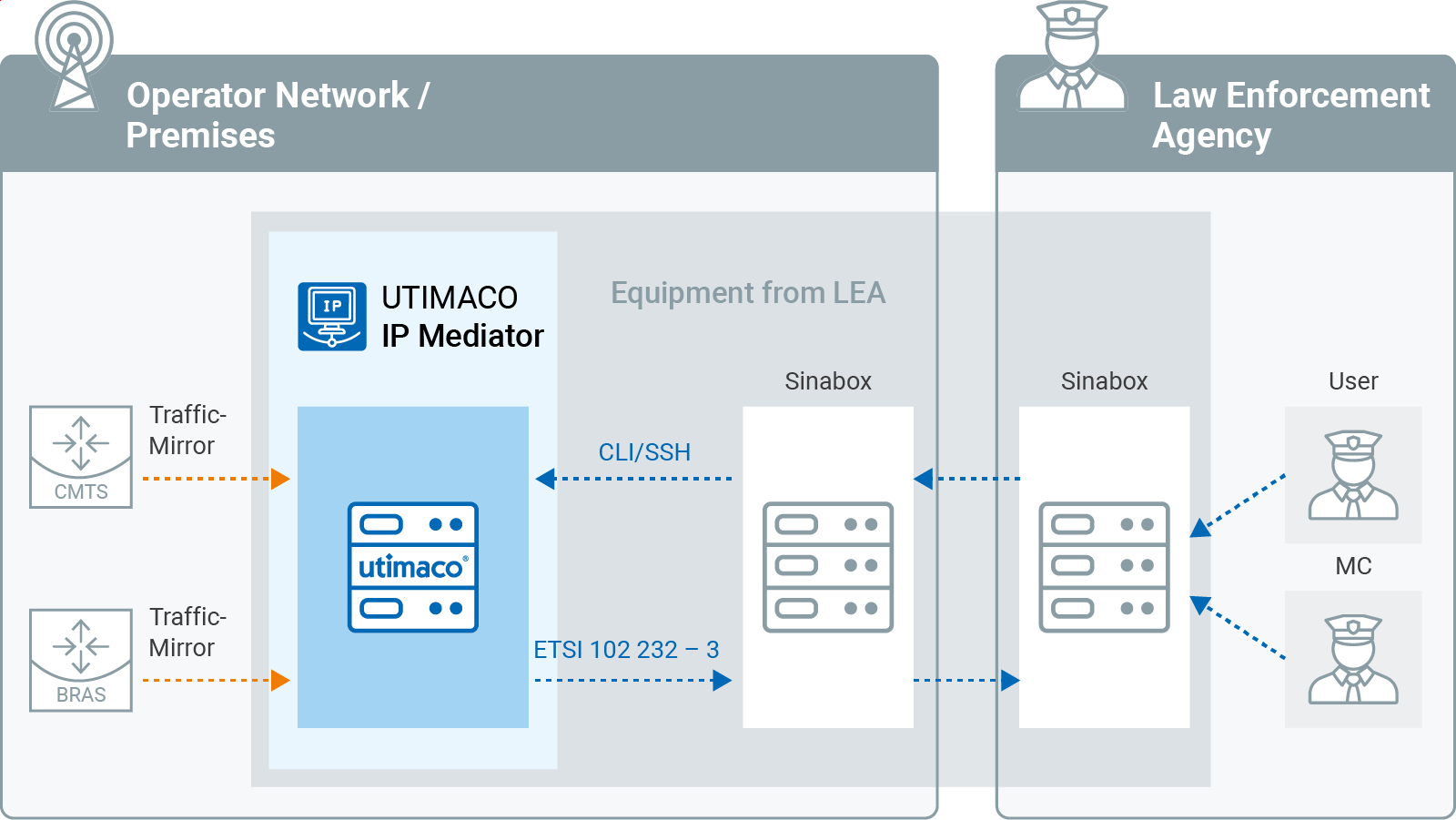 Existing functionalities must then be supplemented temporarily by additional adaptable and portable LI solutions.
Key Benefits
Details
UTIMACO IP Mediator allows the interception of IP traffic
Mediation of IP traffic – following ETSI standards
With UTIMACO's IP Mediator solution, IP traffic (xDSL, Cable) can be intercepted. The Operator mirrors IP traffic for interception and only needs to provide it in one dedicated link each. Then, UTIMACO's IP Mediator converts and mediates mirrored traffic and delivers a stream via common HI3 to LEA, based on ETSI 102 232 – 3 standard: the IP Mediator provides CC Buffering and content related HI1 notifications combined with real-time data delivery.
A streamlined solution for flexible operation
To use the entire functionality of the IP Mediator solution, a full LI management system is not required. SSH protocol  is used to gain access to the IP mediator and configuration is straightforward with command line tools. The solution's compact design in a 19" form factor assures portability and enables for flexible, diverse application in various areas of operation.