UTIMACO - Secure & Resilient Retention of Call Traffic Data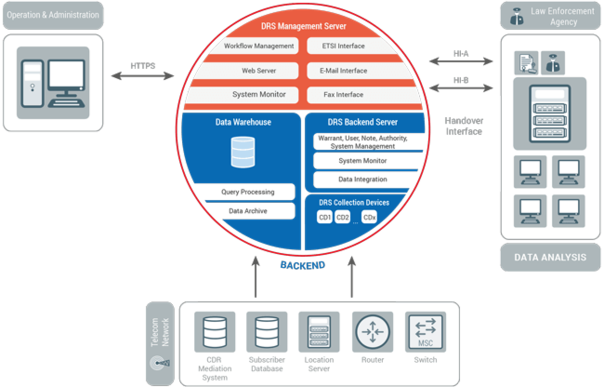 When call records must be retained for law enforcement purposes, there are various requirements that need to be considered. Data requests must be responded to 'without undue delay'. And the security and privacy demands are even higher than for commercial systems. Often, service providers find it hard to service such requests as the data is dispersed over various different CDR systems and customer databases.
Utimaco DRS is a purpose-built solution specifically for call data retention. The system can efficiently consolidate all necessary data sources and generates reports for individual search requests in seconds rather than hours. All data stored in DRS is highly secure against unauthorized access.