The most interoperable and integrated Key Manager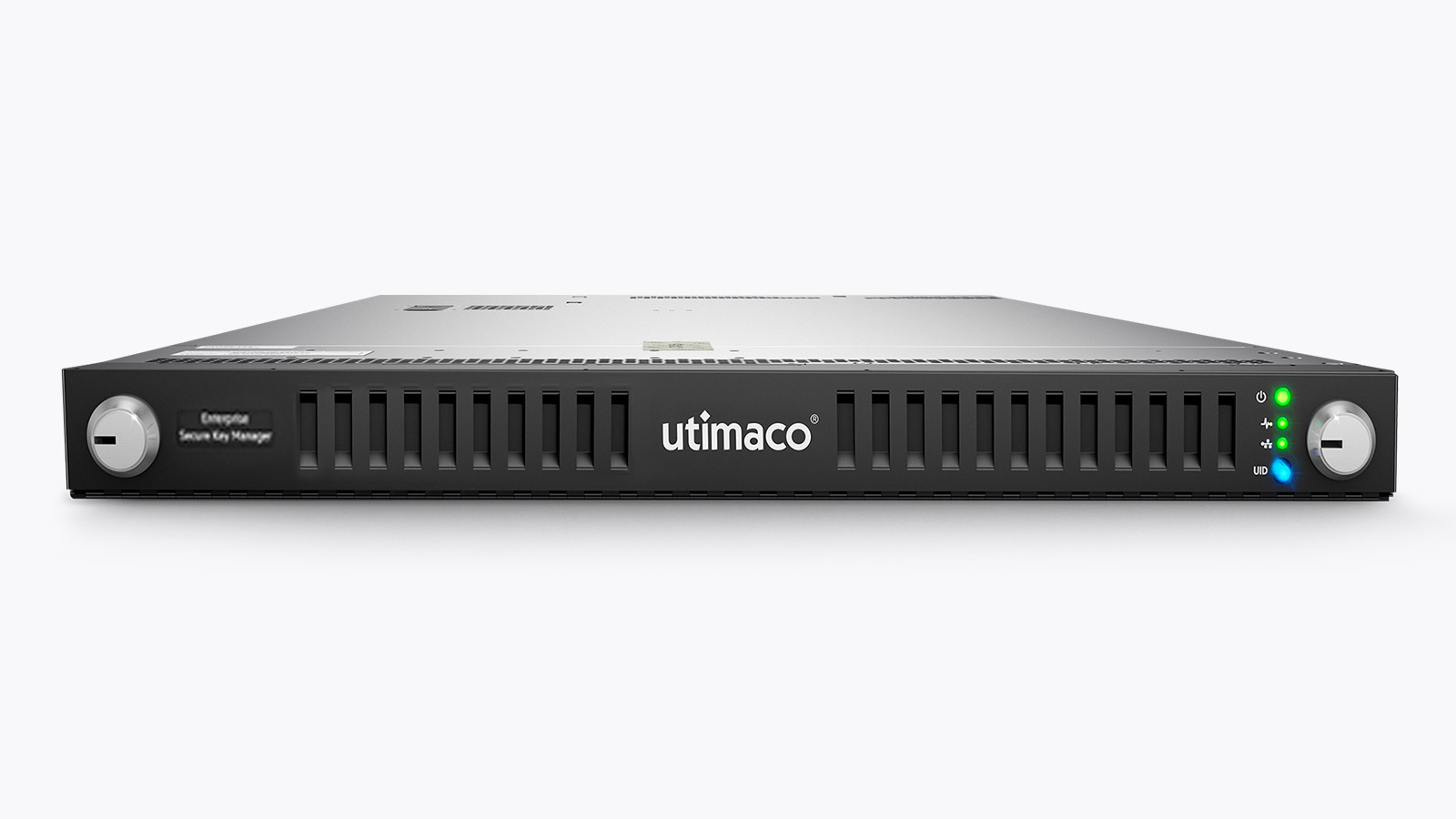 Securing capacity of more than 2 million keys for at least 25,000 clients and thousands of ESKM nodes

Software

included

Designed to be utilized according to different security approvals: FIPS 140-2 Level 1, 2, 3 and 4 (physical) and Common Criteria
Key Benefits
Details
Secure Keys for Data at Rest, in Use, and in Motion – Fully FIPS Certified
Every organization has customer and employee data that must be protected. ESKM guards against organized attacks, misuse, and data breach exposure which can result in the loss of sensitive data, as well as harm a company's reputation and brand.
Encryption is easy, and although key management may be difficult, it's certainly not impossible. ESKM secures keys and provides centralized key management, saving time and money.
ESKM is the first industry-certified Key Management Interoperability Protocol (KMIP) v2.1 offering with market leading support for partner applications and pre-qualified solutions, integrating out-of-the-box with varied deployments, as well as custom integrations.
Key Control and Management

through a single pane of glass
Controls and manages all keys for auditing controls with digitally signed logs and key lifecycle activities

Reduces audit costs and accelerates visibility
Streamlining Data and Processes
Unified enterprise key management

Reliable policy controls

Centralized administration and audit trails to assist in control attestation
Easy Deployment and Simple Licensing
Install, configure and simply drop in ESKM as hardware or as a virtual application.

Access transparent client licensing, without hidden costs attached to volume of keys or scalability
Hardware-based Security on highest level
Locking front bezel and dual pick-resistant locks provides security officers with dual control

Security hardened Linux-based server appliance; designed as cryptographic module for FIPS 140-2 Levels 1, Level 2, Level 3 and Level 4 use cases

Supports mirrored internal storage, dual networks, dual power, and redundant cooling

Provides a terminal interface (serial RS-232C) and VGA for initial installation setup
Included Software for easy use
Allows comprehensive monitoring, recovery, scheduled backups, and log rotations, restore functionality

Web browser GUI and Command Line Interface supported

Supports (among others): AES, 3-Key Triple DES, HMAC, RSA, and ECDSA key types

Provides SNMP alerts and SIEM log monitoring

Provides TLS and SSH for secure administrator remote access
Fulfills various compliance requirements
Designed for NIST SP 800-131A and FIPS 140-2 Levels 1, Level 2, Level 3 and Level 4 requirements

Certificate-based mutual client-server authentication, secure administration, and audit logging

Common Criteria Evaluation Assurance Level (EAL 2+) certified

Conforms with KMIP 1.0 through 2.1 specifications

Performs automatic key replication, client load balancing, and fail-over

Embedded Local Certificate Authority as an option to protect keys in transit
Single and centralized root of trust
Stores the keys used for cryptographic functions by using the foundation on which all secure operations (including key retrieval of vESKM) depend upon

Enables an inherently trusted ecosystem
Portfolio Support
Further protection of keys at rest by integration of the Utimaco CryptoServer LAN HSM

Full integration of vESKM (virtual appliance for FIPS 140-2 Level 1 use cases) with the UTIMACO GP Hardware Security Module: CryptoServer LAN V5
Integration of ESKM L3 and L4 (physical) with embedded CryptoServer PCIe card
Robust Scalability and High Availability
Geographically separates clusters across datacenters

Thousands of clients, thousands of virtual or hardware appliances and millions of keys are supported

Highly redundant hardware and failover
Convenient Administration
Configuration and automated keys replication through active-active cluster

Allows for hands-off administration

Performs automated backups and audit logging
Most Interoperable
Support for partner applications and pre-qualified solutions through the first industry-certified Key Management Interoperability Protocol (KMIP)

OASIS KMIP allows communication with clients for key management operations on cryptographic material, including symmetric and asymmetric keys, certificates and templates

Streamlines security policies with a single approach for consistent controls and compliance audits through moving to KMIP

Both time and cost effective - a single system to learn, control, maintain and audit, as well the ability to integrate new applications without having to reinvest in management

Avoid vendor lock-in and outdated technology

Enforces best practices with universal, automated key lifecycle controls
Custom Integrations and Scaled Deployments
Simplified RESTful API interface for key CRUD (Create, Read, Update, Delete) operations and crypto

Supports open client libraries such as KMIP, OpenKMIP and PyKMIP

Implements auto-registration with its native XML-based KMS protocol

Supports the widest client integrations in the industry
Integrates with largest HPE ecosystem and third-party applications
ESKM KMIP Integrations (BDT, Bloombase, Brocade, Cryptosoft, ETI-Net, Fornetix, Hitachi Vantara, IBM DB2, MongoDB, NetApp, OpenStack community, Project 6 Research, Quantum, Spectra Logic, Suse, Vmware, ZettaSet)

HPE Security and Storage Solutions (Helion (OpenStack Barbican + HPSE), MF Autonomy (Connected MX Backup/Recovery), Nimble, NonStop, Secure Encryption (Proliant/smart array controller), SimplyVity/Hyper Converged, StoreEver, StoreEver Tape Library, StoreOnce, StoreServe 3PAR, XP, XP Storage)
Lower your costs and scale key management with Virtual Enterprise Secure Key Manager (vESKM)
A virtual appliance is easily deployed

For high availability

Easy expansion within an existing environment

Centralizes cryptographic processing, security policies and key management in a FIPS 140-2 Level 1 compliant platform

Easily implement a virtual key management strategy
CryptoServer LAN V5
The general-purpose Hardware Security Module as network-attached appliance for the use in data centers. Designed to handle the most common business applications.
References