Securing network telecommunications for Lawful Interception monitoring requirements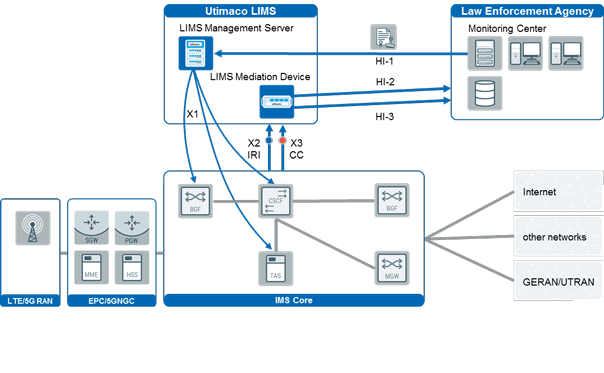 LI for mobile voice and other multimedia services can be deployed in the IMS (IP Multimedia Subsystem) or VoLTE (Voice over LTE) core. LIMS interacts with the serving network elements in order to intercept target related communication. All intercepted calls and messages are mediated by LIMS and delivered to the appropriate Law Enforcement Agency via secured handover interfaces.
Utimaco LIMS provides the highest security standards to assist telecommunication service providers in complying with voice and video interception security policies and standards.