Real-time and location-based alerts without the need for cell service or internet network during natural disasters or national emergencies.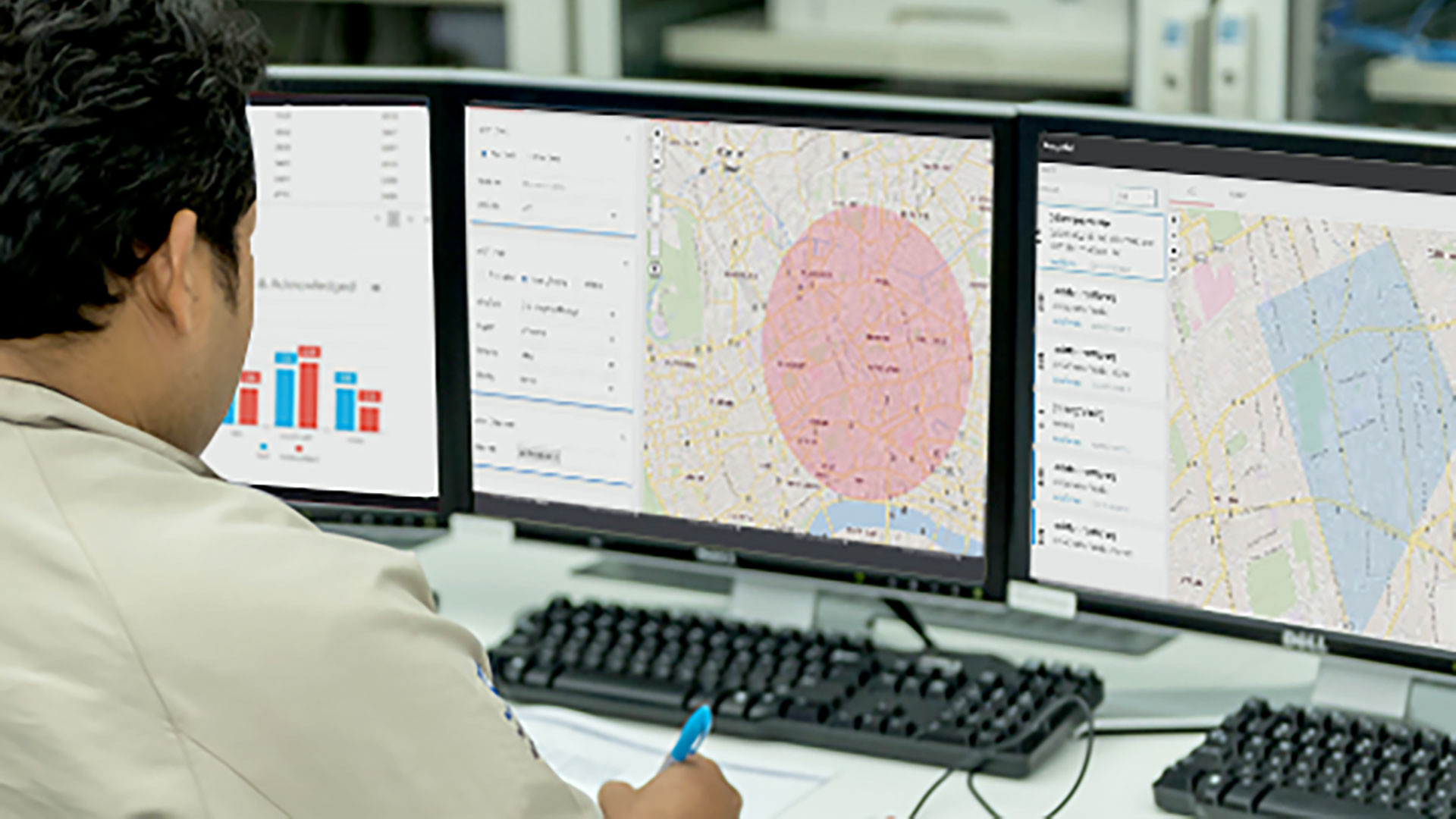 Communicate to millions in seconds!
Our u.warn Cell Broadcast Center system (u.warn CBC) is the fastest and most cost-effective way to deliver mass messaging to mobile phone users. Celltick by Utimaco the global leader of mass mobile communication developed u.warn CBC according to 3GPP/ATIS standards. The system has been used successfully for two decades and deployed in four continents. u.warn CBC allows simultaneous delivery of text messages in real time, to millions of mobile users within a specified geographical area. u.warn CBC mass messaging reach achieves this without requiring extra network bandwidth.
Key Benefits
Details
Distributed and centralized topology
For governments that are looking for an integrated public warning system, we offer a national central system with a single CBC that connects to all the mobile operators in the country. The system aggregates alerts from a variety of authorities and sensors that are spread across the country and manages the dissemination of these alerts, over a single CBC that allows also SMS delivery, to the required geographical areas. To protect the various mobile operators information, the central CBC is equipped with a virtual CBC feature (vCBC) that allows separate and private environments for each of the mobile operators.
Decentralized situations are fully supported by the u.warn CBC, also. In such deployment scenarios the CBC can be integrated at each mobile operator separately. If required, the u.warn CBC can coexist with other CBCs at the same network operator, for example, just to support new mobile network technologies, like a 5G core.
Robust and field proven
u.warn CBC, developed according to GSM/UMTS/LTE standards, has been in use for almost two decades, and has been deployed by more than 70 mobile operators across five continents, for both emergency alerting and commercial purposes. Integration with 5G core networks took place recently. Our customers include some of the world's largest mobile operators with thousands of RAN controllers that are spread across multiple time zones.
Why u.warn CBC?
A best of breed system with excellent performance
State of the art and user friendly GUI (Graphical User Interface)
Supports various levels of emergency alerts
Real Active-Active geo-redundancy solution
Includes an SMS dissemination module assuring up to100% coverage
Connects to any kind of CBE (Cell Broadcast Entity)
Quick and rapid deployment
Realtime & location-based alerts
Works also when the network is jammed
Does not exhaust network resources
Does not require data
Compatible with all networks 5G; 4G; 3G; 2G
Supports all RAN/core vendors
Best of breed performance wise
Full geo-redundancy (active-active)
Complies with all emergency standards (CMAS, EU-Alert…)