Enable the encryption strategy for your business in an instant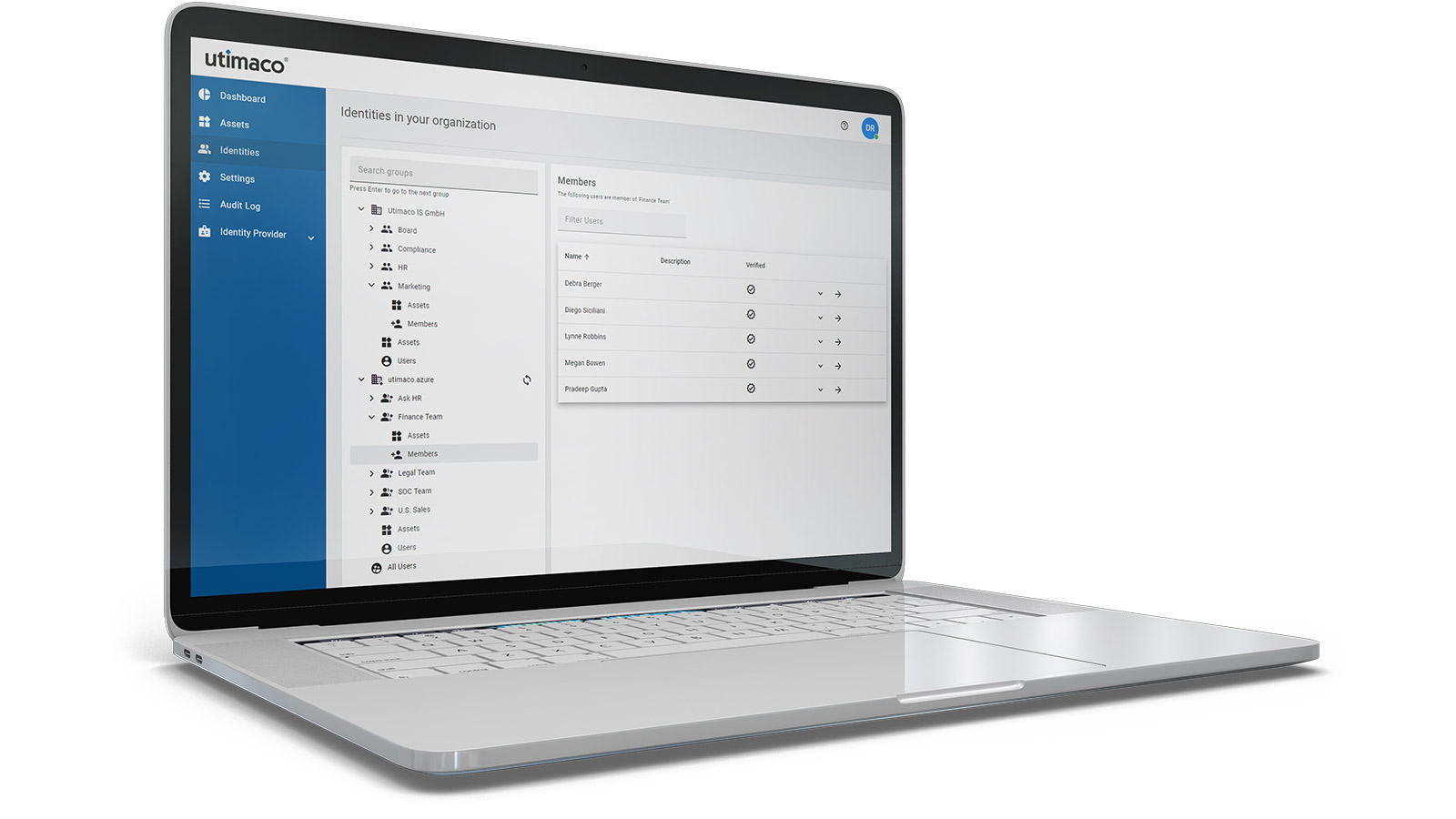 Protecting sensitive data has never been easier: u.trust LAN Crypt Cloud helps you implement complete file and folder encryption in your organization. First define the assets and locations to be protected - then use access management to allocate permissions. The role-based user management makes it easy to onboard new employees, so you don't have to create a whole new profile for each user. Benefit from:
Easy set up in less than 5 minutes
Central overview dashboard
Platform independent administration – no backend installation required
Microsoft Azure AD integration
Easy integration of external users
Automatic synchronization of encryption keys across user's devices
Start your 30-day free trial today
Just click the link above or type in your browser: https://portal.lancrypt.com/public/create-account
Compliance for GDPR and cross-platform data protection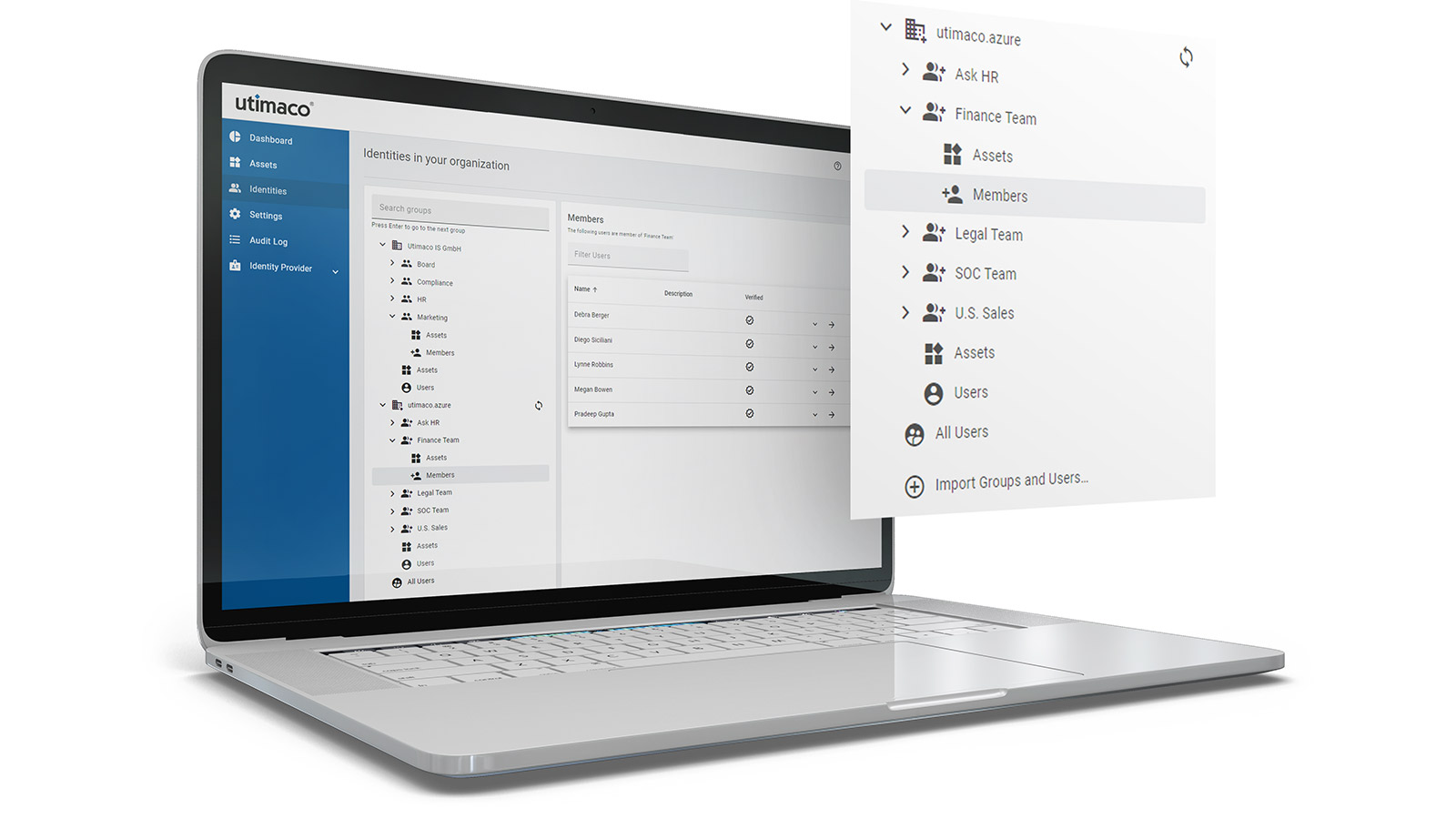 Achieve compliance for GDPR and similar data protection regulations
Whether GDPR, ISO 27001, NIS2 or HIPAA: The integration of u.trust LAN Crypt into corporate processes makes certification and compliance easier for you. Manage your data protection policies from a single dashboard that gives you visibility into devices, users, and other information – a powerful tool for passing compliance audits.
Cross-platform data protection
Client-side encryption protects your data everywhere: on cloud platforms like OneDrive, Google Drive, and others, as well as on local servers, hard drives, mobile devices, and removable media. At the same time, you don't have to worry about complicated workflows: For employees, encryption happens transparently in the background.
Easy administration of access rights and encryption rules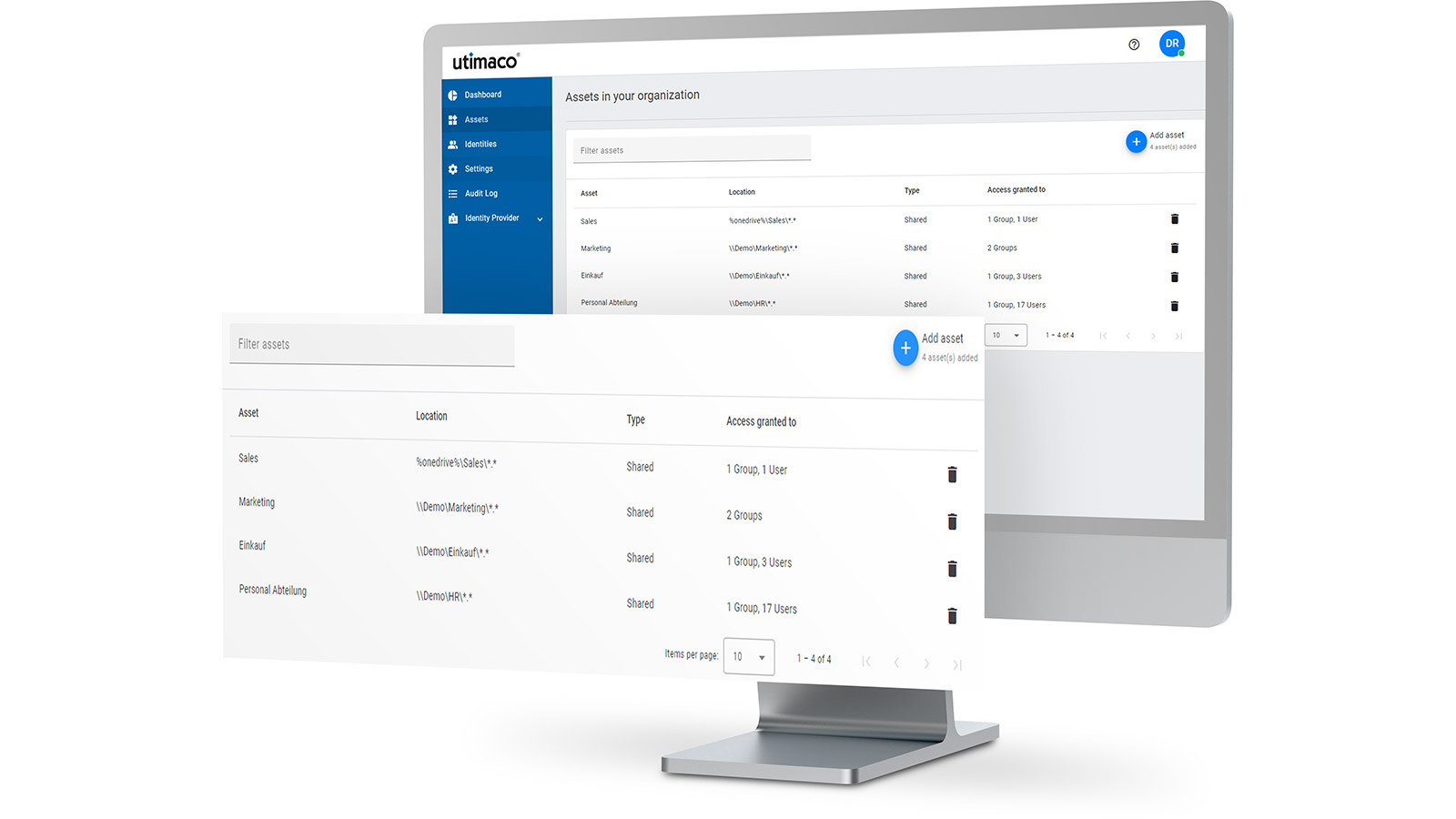 The easy administration concept allows you to set up your environment in just 3 steps:
1. Define assets to be protected
2. Define identities for your users
3. Distribute access permissions
Price models
u.trust LAN Crypt Cloud - Flexible licensing to fit your use case
 
Discover
Standard
Advanced
u.trust LAN Crypt App for Desktop and Mobile: Windows, macOS, Linux, Android, iOS
✓
✓
✓
Central key management in the cloud admin
 
✓
✓
MS Entra ID / Azure Active Directory integration
 
✓
✓
Device synchronization for password generated keys
✓
 
✓
Cloud backup for password generated keys
✓
 
✓
 
0,99€
(per user / month)
7,99€
(per user / month)
10,99€
(per user / month)
Any questions?
We look forward to answering your request.