it-sa is Europe's largest expo for IT security and one of the most important platforms for solutions in the fields of cloud management, mobile and cyber security as well as data and network security in the world.
Based in Nuremberg since 2009, it-sa is the meeting place for C-level experts, IT security officers from industry, services and administration as well as developers and providers of products and services relating to IT security and cybersecurity.
We would like to invite you to meet us at it-sa 2021 in Nuremberg from 12.-14th of October 2021.
Join us at our booth 7A-324 in Hall 7A to learn more about: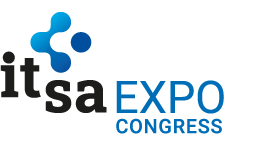 Utimaco's comprehensive IT security offering for all Industries
u.trust Anchor – our innovative convergence HSM platform for all use cases
Utimaco's secure IOT device management solution
Our innovative Deep Dark Web Monitoring system
If you have would like to schedule a meeting, need more information or have questions with regard to Utimaco@it-sa202, please fill out the form below.