Test Post Quantum Cryptography Algorithms in Your Environment
Start Preparing Today for a Quantum-Secure Future
The emergence of quantum computers is making tremendous progress. It may only be a matter of time before large scale quantum computers will be available to threaten current cryptographic use cases.
This may affect some of your business processes that rely on:
To protect your business in the future, you need to implement quantum-safe cryptography. Migrating from classical to PQC algorithms should be well thought out and planned. And it is best to plan your migration now to secure your infrastructure in the future.
Get help with your PQC migration:
Use the PQC simulator to test PQC algorithms in your environment.
Free PQC Simulator - What's included:
The Q-safe simulator allows you to test the readiness of your infrastructure for post quantum cryptography. 
The algorithms which are included in the simulator version are:
CRYSTALS-KYBER
CRYSTALS-Dilithium
XMSS
XMSS-MT
HSS
 
Test PQC Algorithms Recommended by NIST and the BSI
The quantum-safe algorithms CRYSTALS-Dilithium for digital signatures and CRYSTALS-KYBER for general public key encryption and key encapsulation have been selected by NIST as primary algorithms to be standardized. NIST emphasizes the strong security and excellent performance of both algorithms and expects them to work well in most use cases.
The stateful hash-based signature schemes XMSS, XMSS-MT have already been recommended by NIST outside of the standardization process and are also recognized by the German BSI.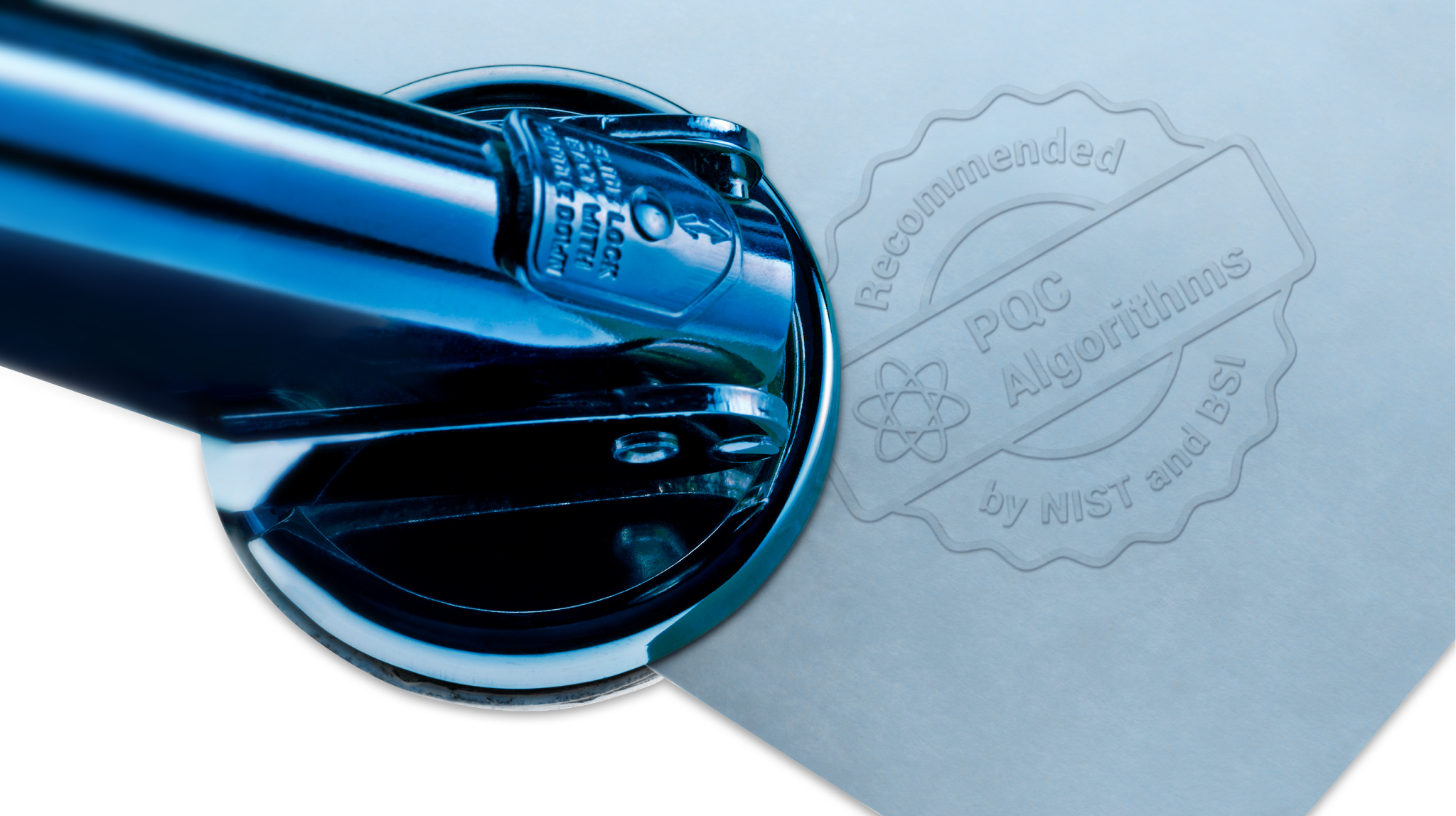 Please note: 
The Q-safe HSM simulator is for testing purposes only and may not contain the latest versions of the algorithms. It is a good starting point to test if these algorithms work for your use case. If you need further help or want to test new versions of the algorithms, contact our PQC experts.