The Next Generation HSM Platform inspired by Cloud Technology
Robust security for all use cases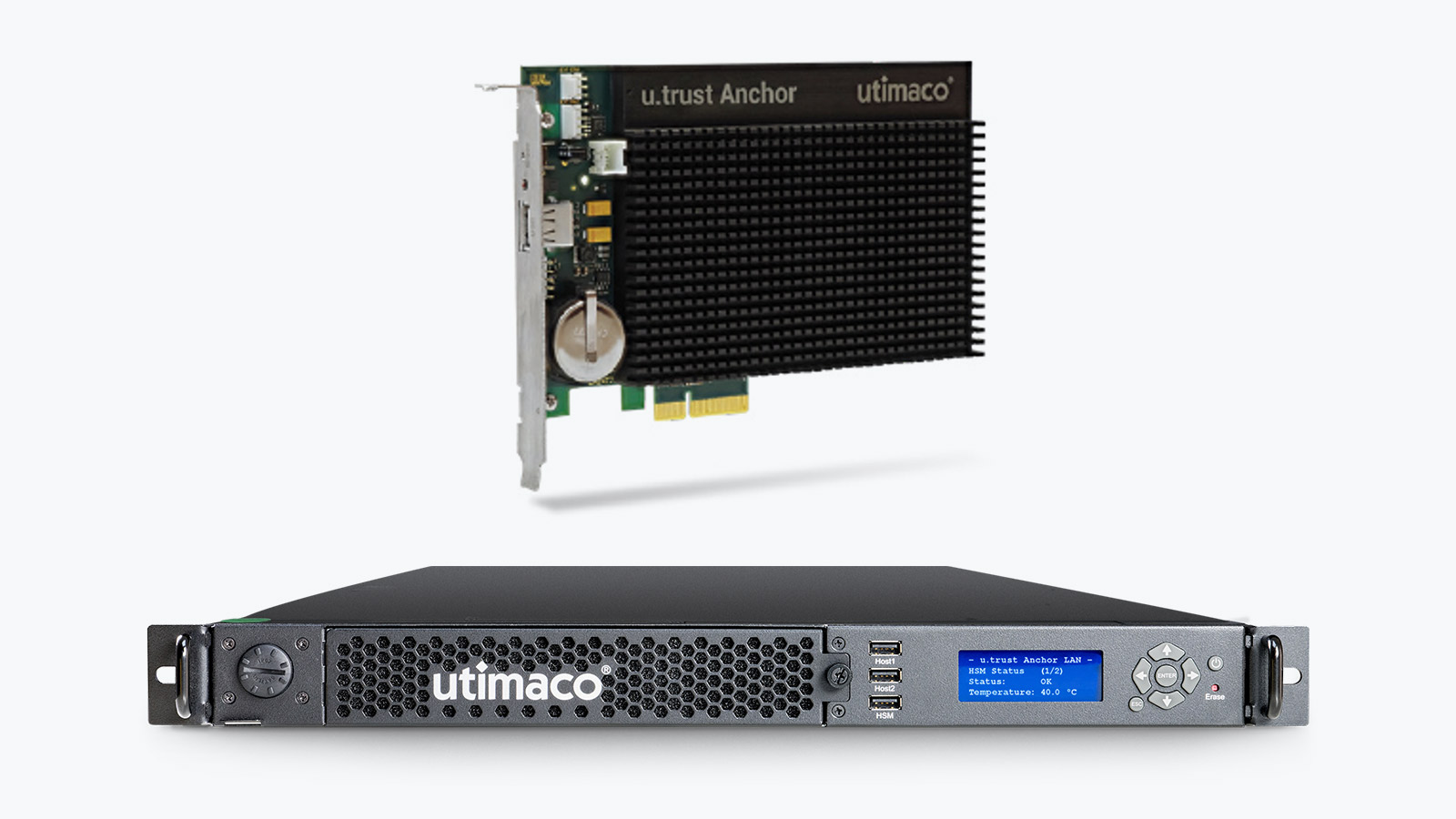 Welcome to the future of cybersecurity! Utimaco's next generation HSM, u.trust Anchor, is designed with a leap forward in security and innovation. In light of the growing number of data breaches and compliance requirements, the need for a next generation HSM is paramount. u.trust Anchor brings together robust encryption and secure key management, with unprecedented processing power and capabilities within tamper-proof hardware for seamless integrations.
Inspired by cloud technology, u.trust Anchor is designed for containerized HSMs. It supports important features like load balancing, high availability, customization of firmware, and total control of each containerized HSM based on business requirements.
Variants
Different Performances for the dynamic range of use cases - same firmware and hardware look and feel

Details
Public Key Infrastructure (PKI)
Secure Communication over the Internet
Card Personalization
Database Encryption
Key Management
Document Signing
Code Signing
Key Injection
Authentication of 5G Network
Security for Blockchain Processes
Travel Document & Passport Verification
Line Encryption or Point-to-Point Encryption
Payment Processing
Cloud Security
IoT Security
Identity & Access Management
Many More!
The following Firmware is supported:
SecurityServer
HSM for secure key generation and storage and cryptographic processing
Block-safe
Special firmware extension to support blockchain-specific algorithms, allowing easy and seamless integration
Q-safe
Special firmware extension to support PQC algorithms applying quantum resistance to crypto infrastructure
Mobile Network TrustServer

Solution for mobile subscriber authentication and key agreement in mobile networks