u.trust Data File - Protect personal, sensitive and business-critical data from unauthorized access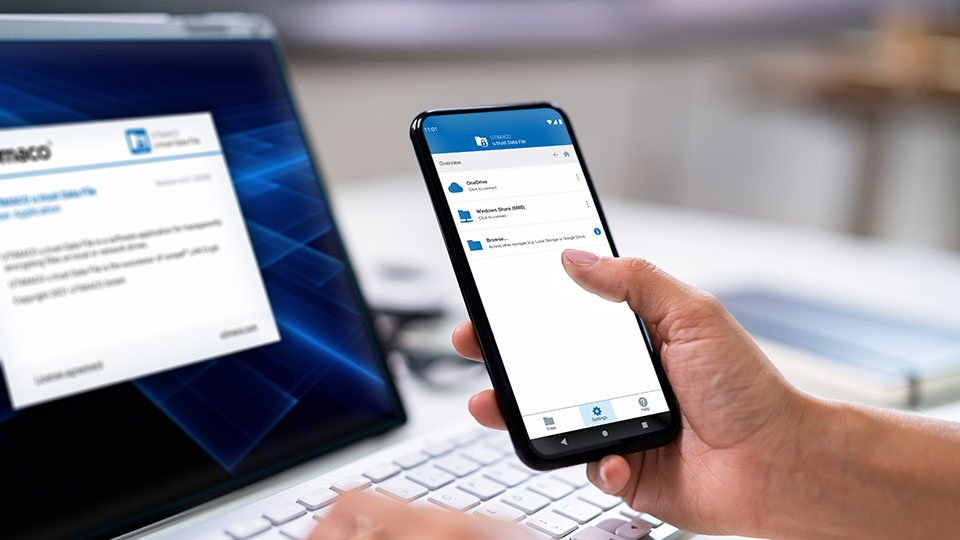 Role-based encryption of sensitive and business critical data
Supports handling of personal data compliant to GDPR and other regulations
Enables cross-platform access to encrypted data
No changes in your employees' working routine
Key Benefits
Details
u.trust Data File – the software-based data encryption solution
u.trust Data File adds the extra-layer of security to your data. With its role-based access rights management it enables you to avoid external access (e. g. by attackers or external consultants with administrative rights) as well as unauthorized internal access (e. g. by network administrators) within your organization. Given that, it is the ideal solution to ensure compliant data management.
The cryptographic keys used to encrypt your data are solely stored in a central data base or in the key ring at the users' local machine so you are 100% independent from the (cloud) providers you may use.
On top, u.trust Data File follows a strict role split approach: The network administrator can access and manage files and the security officer manages keys and security policies. This ensures a complete separation of network administration and security management.
Automatic and transparent file encryption
Invisible encryption for the user
Does not require changes in the company's processes or working routines
Definition and management of encryption rules set up by the security officer
Separation of roles between administrator and security officer
Key management by the security officer
Definition of rules for individuals or groups by the security officer
System administration remains with the administrator
User authentication via X.509 certificates
Import of certificates from an existing PKI infrastructure or signature creation for the certificates by u.trust Data File itself
Cross-platform data access
Supports Windows 10, Windows 11, Windows Server, Terminal Server, Citrix XenApp, MacOS, iOS and Android
Files are encrypted and decrypted directly at the users' endpoint regardless of the storage location
Allows convenient data access from mobile devices
Central database
Key management solution (vESKM) included
For efficient key and rule management
Central creation of encryption rules
Key and data recovery
Encryption of data in the Cloud
Support for Microsoft OneDrive, Microsoft Azure, Dropbox, Google Drive, and more
Keys to decrypt the data remain in the local database (fully GDPR-compliant)
DiskEncrypt (only German market)
Zuverlässige Festplattenverschlüsselung für Laptops mit VS-NfD-Datenverarbeitung
CryptoServer CP5 VS-NfD (only German market)
Die VS-NfD-konforme Lösung zur Schlüsselverarbeitung und -speicherung
U.trust Identify
The PKI solution bridging the gap between digital key material and identities enabling provable data integrity
Enterprise Secure Key Manager (ESKM)
The centralized securing and managing solution for the cryptographic keys to your data
SecurityServer
The root of trust for generation, storage, and usage of your data encryption keys inside the tamper protected HSM