UTIMACO - securing the IoT for Lawful Interception monitoring requirements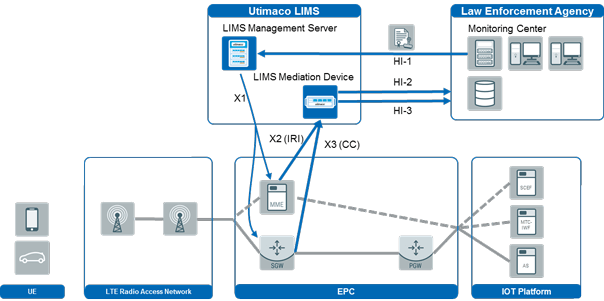 Mobile networks were originally designed for connecting people.However, with the inception of machine-to-machine communication and the Internet of Things, this is changing. LTE-M and NB-IOT are emerging technologies that network operators worldwide are embracing to enable cellular IOT applications with long range, low bandwidth and low power consumption.
Both technologies rely on available 4G/5G infrastructure and use SIM cards or eSIMs for device authentication and accounting. The number of connected devices is expected to far outnumber today's subscriber numbers, implying that the potential for perpetrating crime over 5G is immense.
Law enforcement monitoring facilities are all material challenges that network operators need to consider in order to comply with LI legal obligations. This means that for LI solutions that may be required to track individual devices for law enforcement purposes, a potentially large quantity of messages need to be processed, mediated and delivered to the requesting authority.
Utimaco's LI solution for cellular IOT has been deployed in several operator core networks. In these scenarios, the Utimaco LIMS interfaces with virtualized instances of EPC nodes dedicated for IOT services.